Illinois Employment Discrimination Lawyer
Your employer cannot legally discriminate against you based on a protected characteristic — like your age, gender, sexual orientation, or race. If you have been treated unfairly at work and suspect the treatment was discriminatory, Illinois employment discrimination lawyer Ryan Mahoney can help you demand justice.
Add a header to begin generating the table of contents
Have you been the victim of workplace discrimination? Maybe you were let go from your job because you were pregnant or planning on growing your family. Or maybe you have been passed over for a well-deserved promotion time and again, and you suspect it is due to your gender or race. 
Take a stand, fight back against your employer, and make them take responsibility for their unlawful, discriminatory actions. The Mahoney Law Firm can help you make the most of your negative treatment.
For more than 16 years, employment discrimination lawyer Ryan Mahoney has been a passionate advocate for aggrieved Illinois workers. He stands up to powerful employers on behalf of clients whose workplace rights have been violated and destroyed. Through hard work and dedication, he has helped his clients achieve meaningful, life-changing results.
As a victim of discrimination, you have rights. Let the Mahoney Law Firm help you take a stand. Call our Madison County law office to get started. Your initial case evaluation is free.
Representing Clients in All Employment Discrimination Matters
Proving that you were fired, demoted, passed over for a promotion, the subject of retaliation, or otherwise adversely treated at work for a discriminatory reason can be challenging. But you don't have to navigate the complexities of state and federal employment law on your own. 
By choosing the Mahoney Law Firm, you will benefit from an award-winning Illinois trial attorney with more than 16 years of experience handling complex litigation cases like yours. You will have the opportunity to be heard and will put yourself in the position to win your employment discrimination claim. 
Attorney Ryan Mahoney proudly represents clients in employment discrimination cases involving:
You have certain rights in the workplace. One of those is to be free from unlawful discrimination. If your rights have been violated, call the Mahoney Law Firm to learn about your legal options and discover how we can help you make the most of your employment discrimination lawsuit.
Illinois Discrimination Laws
The Illinois Human Rights Act prohibits discrimination in the workplace. Specifically, 775 ILCS 5/2-101 provides that employees enjoy freedom from unlawful discrimination based on:
The state's goal is simple: to expand employment discrimination protections found under federal law and to help employees maintain their "personal dignity," realize their "full productive capacities," and further "their interests, rights, and privileges as citizens" of Illinois.
The Illinois Human Rights Act defines employee to mean anyone who performs services for an employer in the state of Illinois in exchange for compensation. If you work for someone else and get paid or receive a benefit, you are protected from unlawful discrimination under the Illinois Human Rights Act. You are also protected under this act as an apprentice, an applicant for an apprenticeship, or an unpaid intern.
Federal Discrimination Laws
Several federal laws protect job applicants and employees from discrimination based on several protected characteristics.
Title VII of the Civil Rights Act of 1964 prohibits employers from discriminating against employees or applicants because of their race, color, religion, national origin, or sex. Under Title VII, it is also illegal for employers to retaliate against an employee because they have filed a discrimination claim or lawsuit.
The Pregnancy Discrimination Act expands Title VII protections to women who are pregnant, give birth, or have related medical conditions. 
The Equal Pay Act protects employees from retaliation if they have filed a complaint or lawsuit — or participated in legal action — involving claims of pay discrimination.
The Age Discrimination in Employment Act extends Title VII discrimination protections to workers who are 40 years or older.
The Americans with Disabilities Act (ADA) extends discrimination protections to individuals who have a qualifying disability. The ADA also requires employers to provide reasonable accommodations for workers with disabilities.
The Genetic Information Nondiscrimination Act prohibits employers from discriminating against employees based on their genetic information or a family member's genetic information.
How do I know if I have an employment discrimination lawsuit?
You may have an employment discrimination claim if:
Employment discrimination might involve:
If you suspect you were the victim of discrimination because of something such as your sexual orientation, age, or ethnicity, speak with an experienced Illinois employment rights attorney at the Mahoney Law Firm immediately.
Attorney Ryan Mahoney can review the details of your case, listen to your side of the story, and help you understand what legal rights and options to exercise.
What are the remedies for employment discrimination?
Discrimination can have profound effects. Through an employment discrimination claim, you can hold your employer accountable and demand reparations for the injuries, suffering, and losses you endured.
Under Illinois state and federal law, you can pursue compensatory damages, also referred to as actual damages or special damages, in an employment discrimination lawsuit. Potential damages include:
Note, compensatory damages — including those for nonpecuniary losses, such as emotional distress — are available only for claims brought under Federal employment discrimination law.
How long do I have to file an employment discrimination claim in Illinois?
Claims of employment discrimination in Illinois can be filed with the Equal Employment Opportunity Commission and the Illinois Department of Human Rights.
You will have 300 days from the date you last experienced discrimination to file a claim under the Illinois Human Rights Act or applicable federal employment law. Once the statute of limitations expires, you lose the opportunity to assert your rights and ensure your employer is held accountable.
Call an Experienced Employment Discrimination Lawyer at the Mahoney Law Firm
You deserve to be treated fairly in the workplace. Your gender, age, marital status, or health shouldn't stand in the way of that.
Ryan Mahoney is an award-winning Illinois employment discrimination attorney with over 16 years of experience fighting on behalf of aggrieved workers like you. He will take on your employer and invest the time and resources you need to achieve the best possible outcome in your employment discrimination case.
Contact the Mahoney Law Firm for passionate expert legal representation in your discrimination case. Your initial case evaluation is free.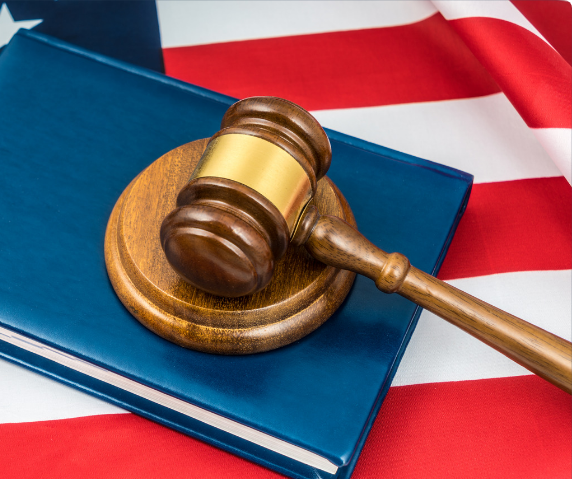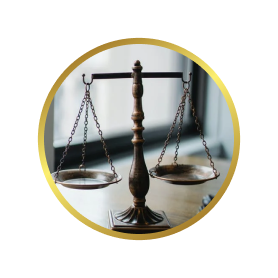 There for you when you need it most.