Springfield Sexual Assault Attorney
You deserve high-quality legal advocacy if you have suffered the trauma of sexual assault or abuse in Springfield, Illinois. At the Mahoney Law Firm, we are dedicated to helping victims of sexual assault protect their rights and seek justice against wrongdoers. Attorney Ryan Mahoney has spent the last 16 years dedicating his legal career to advocating for injured victims. Find out how he can help you during a free initial case consultation.
When to Contact a Springfield Sexual Assault Lawyer
The idea of filing a civil lawsuit against a perpetrator can be daunting. Hiring the right sexual assault lawyer in Springfield can lighten the legal burden and make your experience more rewarding. An attorney will be your advocate and guide throughout the claims process – preserving your best interests and helping you achieve your unique case goals. 
Your lawyer can investigate the sexual assault, interview witnesses, hire experts, gather evidence, take care of legal paperwork, file your claim, negotiate a settlement and attend a civil trial on your behalf, if necessary. Most importantly, your lawyer will give you trustworthy legal advice during this difficult time to help you move forward with greater confidence and empowerment.
Types of Sexual Assault Cases We Accept in Springfield
Sexual assault can take numerous forms, from rape (known as "criminal sexual assault" under Illinois law) to exposure of the private parts. If you or your child is a victim of any type of sexual assault, get help from our attorneys right away. 
The Mahoney Law Firm accepts many types of sexual assault and abuse cases, including:
Child sex crimes

Elder sexual assault

Foster care sexual abuse

Military and Army sexual assault

Rape, attempted rape and statutory rape

Sexual abuse of the mentally disabled
We will begin your case with a free review, where we will take the time to listen to your story and answer your legal questions. Then, we will thoroughly investigate the attack to search for signs of fault, negligence and liability to build a strong civil claim on your behalf.
Who Can Be Held Liable for Sexual Assault?
Many sexual assault survivors are unaware that they may have grounds to file a civil lawsuit against parties beyond the individual perpetrator. Third parties are frequently held liable for sexual assaults that take place on their properties or under their supervision. 
If you are sexually assaulted at a business, for example, the store owner or manager may be held responsible for negligent security or failing to keep customers safe. Liability could go to a school, employer, social host, business, doctor's office, church and many other parties, depending on the circumstances.
Financial Compensation for Victims of Sexual Assault in Springfield
At the Mahoney Law Firm, we believe no amount of financial compensation is sufficient to make up for a crime as severe as sexual assault. However, we hope to help our clients move forward with greater financial stability by achieving fair settlements and judgment awards. 
Ryan Mahoney has collected more than $100 million in successful case results for past clients. You may be eligible for compensation for your past and future estimated medical bills, lost wages, pain and suffering, loss of enjoyment of life, psychological trauma, and more.
Contact a Springfield Sexual Assault Attorney at the Mahoney Law Firm Today
You have legal rights as a victim of sexual assault or abuse in Springfield, Illinois. The Springfield Sexual Assault lawyers at the Mahoney Law Firm will help you preserve and protect your rights using tailored legal services. We will fight to obtain maximum case results for you using effective strategies, all while remaining sensitive to the unique challenges you are facing. Contact us today to begin with a free, confidential case evaluation. Call (618) 323-2589.
No family should ever have to experience the anguish ours was put through due to a negligent doctor. Ryan and his law firm were absolutely AMAZING!
Testimonials
Angie B.
They take time to listen and understand how issues relate to you. Ryan Mahoney explains everything and he fights for you!! Robin and all the staff are very helpful and courteous!!
Testimonials
Frank B.
Sexual Assault Related Links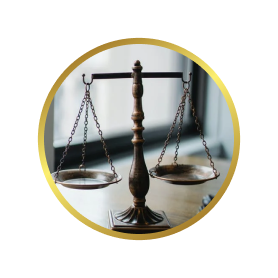 There for you when you need it most.