Madison County, IL Truck Accident Lawyer
It's important to speak with an experienced personal injury lawyer if you've been hurt in a truck accident in Madison County, IL. You may have the right to compensation, and the Mahoney Law Firm can help you seek a full financial recovery.
Add a header to begin generating the table of contents
Add a header to begin generating the table of contents
Auto accidents involving large commercial trucks can have devastating consequences. Medical bills can add up as you watch your income come to a sudden halt. When truck accident injuries are catastrophic, your life can change forever. If you've been in a truck accident in Madison County, Illinois, the Mahoney Law Firm can help you fight for the compensation you deserve.
Madison County, IL truck accident lawyer Ryan Mahoney has over 16 years of experience fighting for crash victims and grieving families across Southern Illinois. He's gained national recognition for his hard work, dedication to his clients, and million-dollar results.
You don't have to go up against a trucking company or insurance carrier on your own. Level the playing field and set yourself up to maximize your financial recovery. We offer a free consultation, so contact our Madison County law office, conveniently located in the Edwardsville, IL area, to schedule yours today.
How Common Are Truck Accidents in Madison County, Illinois?
According to the Illinois Department of Transportation, there's an average of at least one trucking accident in Madison County, Illinois a day.
In 2019, there were a total of 405 accidents involving big rigs, tractor trailers, semi-trucks, and other large commercial vehicles in Madison County, IL. Five of those accidents resulted in death, and another 75 caused at least one injury.
In 2020, there was a slight drop in the overall number of truck accidents in the region, with a total of 391. However, the rate of injury-causing and fatal accidents actually increased during that same period of time. That year, there were three fatal truck accidents and 95 truck accidents resulting in injuries.
Why Should I Hire a Madison County Personal Injury Lawyer After a Truck Accident in Illinois?
Simply put, you're more likely to win your truck accident claim and maximize your financial recovery when you hire a lawyer.
Truck accidents can be complicated. Depending on the circumstances, many different parties (and multiple insurance companies) can be involved. Negligent truckers and trucking companies won't want to accept responsibility for the damage that's been done. But you need and deserve a financial award to cover the costs of your medical treatment, make up for lost wages and income, and compensate for the pain and suffering you've experienced.
Experienced Madison County personal injury lawyer Ryan Mahoney will be ready to go toe-to-toe with tough defendants and fight to get you every cent you deserve.
While you have the ability to rest and recover, the Mahoney Law Firm will:
You've got enough to worry about right now without the added stress and cost of a lawyer. That's why our truck accident attorneys in Madison County work on a contingency fee basis. You only pay if we win your case. End of story.
Give our law firm a call to learn more about our legal services and how we can help you secure a favorable outcome after your Madison County truck accident. Your first case evaluation is 100 percent free.
What Are the Leading Causes of Truck Accidents in Madison County, IL?
Truck drivers have commercial driver's licenses (CDLs), which means that they've passed tough tests and shown they can safely drive a large rig. Trucking companies are legally required to hire competent drivers, train them to do their job safely, and monitor them regularly. Anyone who drives in Madison County, Illinois has an obligation to use caution and follow posted traffic laws.
So, the truth is that most car accidents involving large trucks are avoidable. The vast majority of truck accidents are the result of negligence.
Negligence can involve:
Other factors, often outside of a motorist's control, such as bad weather, vehicle defects, and limited visibility, can also contribute to truck accidents in Southern Illinois.
Damages Available to Truck Accident Victims in Illinois
Following an accident with a large truck in Madison County, you may be entitled to a recovery of compensatory damages. Compensatory damages fall into one of two categories: economic (to make up for your financial losses) and non-economic (to compensate for your pain and suffering and loss of a normal life).
The Mahoney Law Firm will seek all available damages under Illinois state law, which could include money for:
If a family member dies in a fatal truck accident in Madison County, you or your loved ones may also qualify for damages in a wrongful death action.
Liability For Large Truck Accidents in Illinois
Under Illinois state law, anyone who directly or indirectly causes a truck accident can be held financially responsible for damages.
After our Madison County truck accident attorney carefully investigates your case, he may determine that one or more of the following parties are liable:
Our law firm will build a claim and pursue compensation from anyone who contributed to your devastating truck accident in Madison County.
Is There a Time Limit For Filing an Illinois Truck Accident Lawsuit?
Yes, you'll have two years from the date of your large truck accident to file a personal injury lawsuit.
There are limited exceptions that may apply, such as cases involving injured minors or negligent government agencies. However, once your statute of limitation expires, you will generally lose the right to demand accountability and secure compensation from those responsible.
Don't bet on an exception to the rules. Don't assume you'll have more than two years to file your claim. Call the Mahoney Law Firm for immediate legal assistance. We'll be ready to take action and get to work on securing a full and fair financial recovery on your behalf.
Common Truck Accident Injuries
Given the size, weight, and force of large commercial trucks, it's no surprise that they can cause a lot of damage when they crash or are involved in a collision with another vehicle. The consequences can be catastrophic, particularly for pedestrians, bicyclists, and occupants of smaller motor vehicles.
The Mahoney Law Firm represents truck accident victims who have suffered:
The first thing you should do after your truck accident is to seek medical treatment. Prompt care can be the difference between life and death or health and permanent injury. The sooner you get to the hospital or doctor, the stronger your claim for damages will be too. Your medical record will help to establish a causal link between the crash and your injuries, which will be necessary to secure a monetary award.
No family should ever have to experience the anguish ours was put through due to a negligent doctor. Ryan and his law firm were absolutely AMAZING!
Testimonials
Angie B.
They take time to listen and understand how issues relate to you. Ryan Mahoney explains everything and he fights for you!! Robin and all the staff are very helpful and courteous!!
Testimonials
Frank B.
Personal Injury Related Links
A Trusted Madison County, IL Truck Accident Lawyer Ready to Fight For You
Contact Ryan Mahoney, an award-winning Madison County, IL truck accident lawyer, if you've recently been in a crash with a big rig or tractor trailer. He and the team at the Mahoney Law Firm will help you make things right and fight to secure a financial award that really reflects the extent of your injuries and suffering.
Our Madison County law office provides a free consultation, so call to schedule yours today.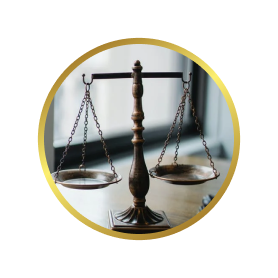 There for you when you need it most.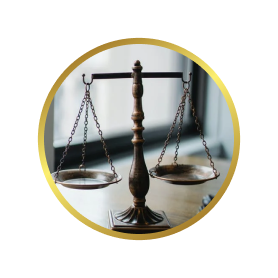 There for you when you need it most.