Madison County, IL Medical Malpractice Lawyer
Doctors and healthcare providers can be held legally and financially accountable when their mistakes cause patients to get hurt. An experienced Madison County medical malpractice lawyer can help you fight to maximize your financial recovery.
Add a header to begin generating the table of contents
As you might have heard, medical negligence is a leading cause of injury and death in the United States. When a doctor or healthcare provider makes a mistake, the results can be catastrophic. You shouldn't have to struggle with the consequences on your own. Fortunately, you may have the right to recover compensation from a negligent medical professional, hospital, or healthcare facility. The Mahoney Law Firm can help you stand up and fight to maximize your financial recovery.
For more than 16 years, Madison County medical malpractice lawyer Ryan Mahoney has stood up to powerful corporations and hospitals on behalf of injury victims across Southern Illinois. He's helped his clients recover millions in compensation through settlements and jury awards in the process.
Our law firm is ready to fight for the financial justice you deserve. Contact our Madison County law office, conveniently located in the Edwardsville, IL area, to discover why you'll want our award-winning legal team in your corner. Your first consultation is 100 percent free, so call now.
How Can a Madison County Personal Injury Lawyer Help If I've Been the Victim of Medical Negligence?
While you may have the right to recover compensation from a negligent doctor or healthcare provider, medical malpractice claims are notoriously difficult. Medical malpractice laws in Illinois tend to benefit doctors and hospitals rather than injured patients and their families. Hospitals and insurance companies also have considerable resources and teams of attorneys ready to fight malpractice claims.
You need more than a level playing field. You need to give yourself every possible advantage. That's why our Madison County personal injury lawyer should be your first call for help.
Ryan Mahoney has dedicated his legal career to seeking financial justice on behalf of injury victims and grieving families in Illinois. Over the course of 16 years, he's developed a reputation as a fierce and effective litigator, securing millions of dollars for clients like you. It's one of the reasons he's gained national recognition and top honors in the legal field.
While you have the opportunity to focus on recovering from your injuries and trauma, our legal team will:
We understand that you're facing a tough financial situation right now. Medical bills are stacking up while you might see a drop in your income. We don't want you to worry about the cost for the legal help you need, which is why our Madison County personal injury law firm works on contingency. There are no upfront costs – you only pay us if we win your medical malpractice case.
There's no risk in getting our top-rated attorney in your corner. Call to arrange a time for a free case consultation to get started today.
What is Medical Malpractice?
Medical doctors and healthcare professionals go through a significant amount of education, testing, and practical training. They have to – we quite literally trust them with our lives. So, they're expected to provide a certain level of care. Medical malpractice occurs when a doctor's care fails to meet these expected standards. In other words, the doctor or healthcare provider is negligent.
So what's the standard of care in medical malpractice cases in Illinois? Under the law, a healthcare provider must use "the same degree of knowledge, skill and ability as an ordinarily careful professional would exercise under the same circumstances."
Simply put, the standard of care changes. What's expected depends on what a reasonable and objective medical professional (of the same specialty) would have done in the same situation.
Would you still have been injured or harmed while under another professional's care? If not, then it's likely that your doctor was negligent.
When a healthcare provider is negligent, they can be held financially accountable for resulting costs, injuries, pain and suffering, and loss of a normal life.
Liability in Illinois Medical Malpractice Cases
Medical malpractice doesn't just involve substandard care provided by your primary care physician or an emergency room doctor. Anyone who contributes – directly or indirectly – to a medical error can potentially be liable.
Medical malpractice claims can be filed against negligent:
Our Madison County medical malpractice attorney will carefully assess your claim and work to identify anyone who may have contributed to your injuries. Once liability is established, we can move forward with a claim for damages.
We Represent Clients in All Types of Medical Malpractice Cases
Medical errors can happen for almost any reason. Some of the leading causes include staff communication errors, charting errors, doctor fatigue and burnout, inexperience, and understaffing.
These mistakes can be costly, resulting in:
If you or a loved one has been injured because of these or other types of medical malpractice, the Mahoney Law Firm can help. We'll get to the bottom of what happened and work to secure a meaningful financial recovery for you.
Damages Available in Madison County, Illinois Medical Negligence Cases
As the victim of negligent medical care, you can file a claim to secure compensatory damages. Compensatory damages are awarded to make up for the financial consequences you experience and any pain and suffering you endure. These are known as economic damages and non-economic damages, respectively.
A successful claim can help you get money for:
Is There a Time Limit For Filing a Medical Malpractice Lawsuit in Illinois?
Yes. Illinois has a two-year statute of limitations that applies to personal injury and wrongful death lawsuits. Depending on your particular circumstances, the time starts to run from the date of the negligent medical act, the date you discover your injury, or the date of a victim's wrongful death (whichever is later).
However, certain claims have time limitations on your ability to file a lawsuit depending on the length of time that has expired from the date of the initial negligent medical act. These are known as statutes of repose and they could apply in your case.
You will forfeit your right to file a medical negligence claim and demand financial justice if you miss the filing deadline. Therefore, you should call for your free initial consultation today!
A Trusted Madison County Medical Malpractice Lawyer Ready to Fight For You
Don't let your negligent doctor or healthcare provider walk away without consequence. Make them take responsibility for their mistakes and compensate you for the suffering you've endured. Whether you've personally been injured or lost a family member because of a deadly mistake, the Mahoney Law Firm is here to help.
Our award-winning Madison County medical malpractice lawyer has 16+ years of experience and has won millions of dollars in life-changing awards for his clients. He's ready to stand up and fight for you, too.
Your first consultation is free, and there's no risk in asking for our help. Call now to get started and arrange a time for your free, no-obligation case evaluation.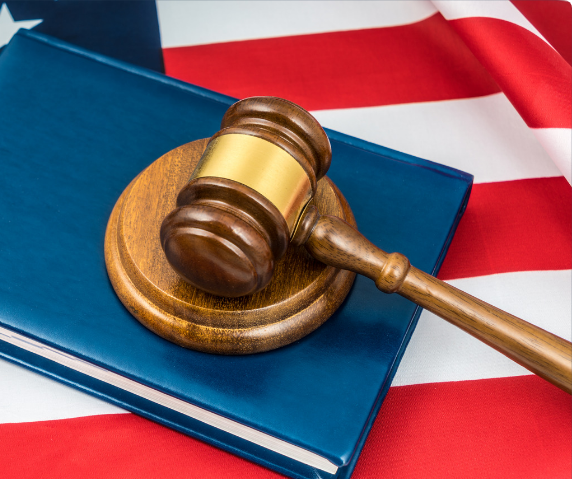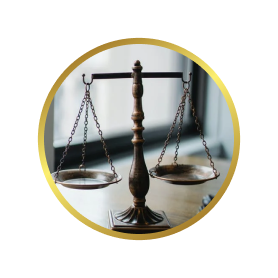 There for you when you need it most.