Fairview Heights Sexual Assault Lawyer
At the Mahoney Law Firm, we are dedicated to providing effective and compassionate legal representation to survivors of sexual assault in Fairview Heights and throughout Illinois. If you or a loved one was sexually assaulted, we can help you understand and protect your legal rights. As your legal advocates during a civil sexual assault lawsuit, we will be there for you every step of the way, starting with a free and confidential case consultation.
Who Can Be Held Liable for Sexual Assault in Fairview Heights?
A civil lawsuit filed by a sexual assault victim seeks financial compensation from one or more parties that are deemed responsible for the crime. Liability, or legal and financial responsibility, for sexual assault or abuse can be assigned to an individual or entity. Most of these cases are based on the argument of negligence, or that the defendant failed to use proper care.
Many parties could be held liable in a sexual assault case, including:
The individual assailant

A business or corporation

A supervisor or administrator

A health care provider

A property owner or manager

The government
Determining liability in your sexual assault case is something that an attorney in Fairview Heights can do for you after an in-depth investigation of your case. It is often possible for victims to hold institutions and other third parties responsible in addition to the attacker for negligently failing to protect the victim from sexual assault.
What Damages Are Caused by Sexual Assault and Abuse?
Sexual assault and abuse can have profound effects on survivors. Many victims suffer physically, emotionally and psychologically. While the impacts of sexual assault can vary widely depending on the individual and the nature of the attack, common damages caused are:
Physical injuries and trauma

Emotional and psychological effects

The need for medical care and psychological counseling

Chronic anxiety and depression

Feelings of guilt or shame

Low self-esteem

Trouble at work or school

Difficulty with relationships and intimacy

Mood swings and personality changes

Withdrawal or isolation

Self-harm behaviors
While nothing can ever make up for a crime as severe as sexual assault, a victim may be able to move forward more easily with financial assistance gained from a successful civil lawsuit. A claim could lead to payment for the victim's past and future medical bills, treatments, lost wages, pain and suffering, and more.
Why You Should Hire a Faireview Heights Attorney
Hiring the right sexual assault attorney can transform your legal experience during a civil lawsuit in Fairview Heights. A lawyer can achieve better results for your case than you may be able to alone through the use of aggressive negotiation strategies. If your case has to go to trial, your lawyer can represent you at hearings and present evidence to support your claim. This includes hiring expert witnesses, when necessary. You can trust your lawyer to handle complicated legal processes for you and preserve your best interests while you focus on healing.
Contact the Mahoney Law Firm Today
At the Mahoney Law Firm, our experience handling sexual assault and abuse cases in the Metro East region has given us a deep understanding of the legal nuances involved. We have a long track record of achieving successful case outcomes, with over $100 million won in settlements and jury verdicts for clients. 
Our team is committed to providing a safe and supportive environment where you will feel heard, understood and believed. Contact us today for a free consultation about your sexual assault case. Call (618) 323-2589.
No family should ever have to experience the anguish ours was put through due to a negligent doctor. Ryan and his law firm were absolutely AMAZING!
Testimonials
Angie B.
They take time to listen and understand how issues relate to you. Ryan Mahoney explains everything and he fights for you!! Robin and all the staff are very helpful and courteous!!
Testimonials
Frank B.
Sexual Assault Related Links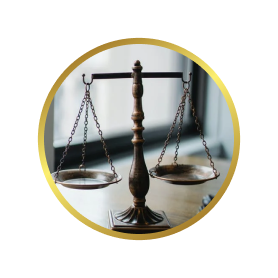 There for you when you need it most.