Belleville Sexual Assault Attorney
If you are a victim of sexual assault and have questions about your legal rights within the civil justice system in Illinois, contact the Mahoney Law Firm for a free and confidential consultation with a lawyer. We will take the time to listen to your story and provide tailored legal advice during this emotional time. Our compassionate and knowledgeable sexual assault attorneys in Belleville are dedicated to protecting survivors' rights and seeking justice for these crimes. 
Who Can Be Held Liable for Sexual Assault?
As a sexual assault victim, you may know that you can file a civil lawsuit as well as criminal charges against the individual who attacked you. However, you may not realize that victims can also hold an institution or third party liable (legally and financially responsible) for the crimes committed, in many cases.
Institutions such as schools and churches have a legal responsibility to protect the individuals in their care. State and federal laws often apply to these institutions, requiring leaders to enact policies and protocols to prevent sexual assault and promptly address allegations of sexual misconduct within their walls. Unfortunately, many institutions fall short of this duty of care.
Financial Compensation Available for Belleville Sexual Assault Survivors
Bringing a civil lawsuit against an individual and/or an institution in Belleville for sexual assault could lead to a financial settlement or jury verdict being awarded to the injured victim. Holding an employer, property owner, business, school, church, sports organization, the government or another entity responsible for a case of sexual assault could lead to a financial recovery for the victim.
Available compensation may include:
Past and future necessary medical care

Mental health counseling

Prescription medications

Lost wages and capacity to earn

Emotional and psychological injuries

Loss of enjoyment of life

Punitive damages, in some cases
While we know that a financial award will not make everything right after an event as traumatizing as sexual assault, our attorneys hope to help victims move forward with less financial stress by achieving the best case results possible. A successful civil lawsuit can also lead to a sense of justice by holding one or more wrongdoers accountable.
What Is the Statute of Limitations in Illinois?
If you were sexually abused as a child and wish to file a civil claim, Illinois state law gives you 20 years from the date that you turn 18 (or longer if you are legally disabled when you turn 18) to bring a legal action. Illinois lawmakers also recognize the frequency of child sexual abuse victims discovering the crime later in life. These individuals are given 20 years from the date of discovery to file civil lawsuits.
There is an exception for sexual assault claims involving defendants who are convicted of Class X felony criminal sexual assault or Class 1 criminal sexual assault. In these cases, there is no statute of limitations on a civil lawsuit. Offenses and civil torts that are often related to sexual assault cases, such as abduction, exploitation by a therapist or false imprisonment, adhere to Illinois' general personal injury statute of limitations: two years from the date of the abuse.
Contact Us Today to Speak to a Belleville Sexual Assault Attorney
If you or a loved one is a victim of sexual assault or abuse in Belleville, Illinois or the Metro East region, it is important to seek legal advice and representation from an experienced lawyer without delay. Contact the Mahoney Law Firm to schedule a free consultation and take the first step toward reclaiming your life. Call (618) 323-2589 or contact us online anytime for more information.
No family should ever have to experience the anguish ours was put through due to a negligent doctor. Ryan and his law firm were absolutely AMAZING!
Testimonials
Angie B.
They take time to listen and understand how issues relate to you. Ryan Mahoney explains everything and he fights for you!! Robin and all the staff are very helpful and courteous!!
Testimonials
Frank B.
Sexual Assault Related Links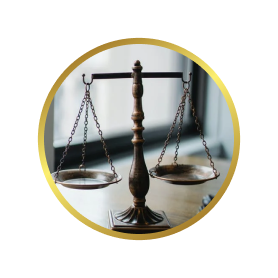 There for you when you need it most.