Collinsville Sexual Assault Attorney
Sexual assault is a crime that can impact you for the rest of your life. As a survivor of sexual assault in Collinsville, Illinois, you have the right to bring criminal charges as well as file a civil lawsuit against an attacker. Taking legal action can provide justice and hold one or more parties accountable for the harm that you have endured. It can also result in financial compensation to help you move forward and recover from this life-changing event.
How a Sexual Assault Lawyer in Collinsville Can Help
A sexual assault lawyer in Collinsville can give you invaluable insights into how the justice system works. You can trust your attorney to handle confusing legal paperwork and court processes for you so that you can focus on healing physically and psychologically. Your lawyer can take over your claim, conduct a comprehensive investigation, identify the liable parties, collect evidence, communicate with the other side of your case for you and fight for justice. If desired, an attorney can also protect your identity throughout your lawsuit.
Types of Sexual Assault and Abuse Claims in Collinsville, Illinois
Attorney Ryan J. Mahoney has significant experience specifically in the practice area of sexual assault and abuse civil law. He has represented many plaintiffs in Metro East and throughout Illinois, helping survivors of sexual assault recover financial settlements and verdicts. 
The Mahoney Law Firm accepts all of the following types of cases:
Rape (known as "criminal sexual assault" in Illinois)

Massage spa sexual assault

Military sexual assault

Sexual abuse of children

Camp sexual abuse

Foster care sexual abuse

Sexual abuse of the mentally disabled

Elder sexual abuse
If you do not see your type of case on this list, contact us to speak to an attorney about your particular circumstances. We are committed to serving sexual assault, abuse and harassment victims to the fullest extent of our capabilities.
Who Can Be Held Liable for Sexual Assault?
Most sexual assault victims in Collinsville are aware that this is a crime that can come with criminal consequences for the perpetrator. However, you may not realize your rights as a victim extend to taking civil action. With assistance from a sexual assault plaintiff's attorney, you can file a claim seeking financial compensation from your attacker. You may also be able to hold a third party financially responsible (liable).
If sexual assault or abuse occurs at an institution or facility or during company-sponsored activities, the victim has the right to file a lawsuit against the entity for failing to prevent the attack. School sexual abuse, for example, can give a victim's parents the right to file a lawsuit against the school district for failing to take appropriate measures to protect students. Schools, workplaces, churches, camps and many other institutions can face liability for sexual assault in Illinois.
Speak to a Collinsville Sexual Assault Attorney Today
If you or someone you love has been sexually assaulted in Collinsville, get tailored legal advice and guidance from the knowledgeable attorneys at the Mahoney Law Firm. We can help you take the first steps toward seeking justice and reclaiming your life. Call (618) 323-2589 or contact us online today for your free, confidential case review.
No family should ever have to experience the anguish ours was put through due to a negligent doctor. Ryan and his law firm were absolutely AMAZING!
Testimonials
Angie B.
They take time to listen and understand how issues relate to you. Ryan Mahoney explains everything and he fights for you!! Robin and all the staff are very helpful and courteous!!
Testimonials
Frank B.
Sexual Assault Related Links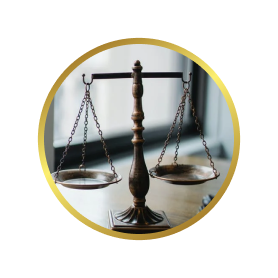 There for you when you need it most.