Ryan has significant experience trying cases on behalf of plaintiffs throughout Illinois and Missouri and has helped injured workers and their families recover millions of dollars in settlements and verdicts. He represents those who have been injured or harmed by sexual harassment or employment discrimination, wrongful death, vehicle accidents, work injuries, medical malpractice, defective products or prescription drugs, mesothelioma, and other types of personal injury. Ryan has built a reputation for obtaining significant results in cases involving claims of sexual harassment and employment discrimination and is recognized as a specialist in this area by many of his peers. This reputation has resulted in his involvement in some of the higher-profile cases involving sexual harassment and assault in the workplace. What truly sets him apart is his ability and desire to hold wrongdoers accountable and take the difficult cases to trial that other lawyers often settle. It is this drive and determination that has resulted in millions of dollars in compensation for his clients.
Ryan's perseverance, conviction, and compassion are evident in each case he litigates, as is his attention to every detail, no matter how small. As a lawyer, he values being able to stand up for those that have been wronged by individuals, corporations and insurance companies that deny fair compensation for the wrongful acts they have committed.
He grew up in North Dakota where his family's dedication to serving others instilled in him a desire to go into a profession that would allow him to impact the lives of other people. His plaintiff focused practice allows him to achieve that goal, and provides the opportunity to bring a successful outcome to an individual or their family after experiencing a life-changing event or injury. Ryan is dedicated to fighting every day to bring wrongdoers and large corporations to justice so that his clients receive the compensation they deserve.
When not in the courtroom, Ryan devotes much of his time to a local youth hockey program where he coaches youth hockey and assists in the development of the program. Ryan also volunteers his time with a local charity in East St. Louis, Illinois where he sits on the Board of Directors for the Clyde C. Jordan Food Bank.
Illinois
Missouri
Minnesota
U.S. District Court, Northern District of Illinois
U.S. District Court, Southern District of Illinois
U.S. District Court, Eastern District of Missouri

Professional Memberships:
Illinois Trial Lawyers Association
Missouri Association of Trial Attorneys
American Association for Justice
Illinois State Bar Association
St. Clair County Bar Association
Madison County Bar Association
East St. Louis Bar Association

Professional Recognition & Awards
2006
Loyola University Chicago School of Law
2003
University of St. Thomas – Minnesota
Bachelor of Science, Business Law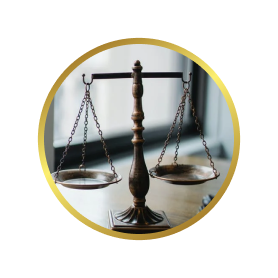 There for you when
you need it most.