Madison County, IL Premises Liability Lawyer
You may have the right to file a premises liability claim and recover compensation if you've been injured because of a dangerous condition on someone else's property in Madison County, IL.
Add a header to begin generating the table of contents
Add a header to begin generating the table of contents
Have you been injured because of a dangerous condition or hazard on someone else's property in Madison County, IL? Contact the Mahoney Law Firm. You may have the right to recover compensation from the negligent property owner. Our Madison County, IL premises liability lawyer can help you demand accountability and secure the financial award you deserve.
For more than 16 years, attorney Ryan Mahoney has stood up against insurance companies, powerful corporations, and individuals on behalf of injury victims and grieving families in Illinois and across the nation. His hard work, dedication, and million-dollar results have earned him a reputation for being a top plaintiff's injury attorney.
Don't let a property owner or business off the hook for your traumatic injuries. Get an award-winning premises liability attorney in your corner. Call our Madison County, IL law office to arrange a time for a free consultation today.
What is Premises Liability?
When you're out and about in Edwardsville, Granite City, Alton, and other cities in Madison County, you shouldn't have to be overly cautious or watch every single step you take. You should trust that property owners will take care of their premises and make sure that they're safe for you and others to enter.
Illinois premises liability law helps to ensure that you're protected if you are harmed on someone else's property because of an unsafe hazard or condition. Under the law, property owners in Illinois have a requirement to use "reasonable care" in maintaining their premises. 
Generally, reasonable care involves:
Performing routine maintenance and inspecting for potentially hazardous conditions
Fixing problems immediately upon finding them, and/or
Warning guests and visitors about hazards that exist if there hasn't been an opportunity to fix them.
This doesn't mean that premises have to be 100 percent safe or that you're entitled to a warning about every potential danger on the property.
Instead, it means that a property owner (or whoever is in actual control of the premises) has to identify, fix, and/or warn about conditions that "involve an unreasonable risk of harm to those on the land" because they probably wouldn't discover or realize the danger.
Generally, an owner doesn't have to warn you about an open and obvious risk – like a large puddle of water on the sidewalk in front of a store or restaurant. However, the owner would have an obligation to do something about a slick surface inside if it wasn't clear that the floor would be slippery. 
Note, property owners only owe a duty of care to individuals who have their consent to be on the premises. This consent can be direct (e.g., you're specifically invited onto the land) or indirect (e.g., restaurants and grocery stores open to the general public). Property owners typically don't have a duty to protect trespassers from hazardous conditions.
Understanding Attractive Nuisances and Liability When a Child Gets Hurt
There is one exception to liability involving trespassers, and it involves children. Under the attractive nuisance doctrine, property owners can be liable for injuries sustained by trespassing children if they have an attractive nuisance on their premises.
An attractive nuisance is something dangerous on property that would be interesting or fun for children to investigate – like a swimming pool, heavy machinery, old appliances, or trampolines.
Property owners must take steps to prevent young trespassers from gaining access to an attractive nuisance. This might be as simple as installing a fence and gate, locking doors, or putting up warning or "no trespassing" signs.
Representing Clients in All Premises Liability Matters in Madison County, Illinois
At the Mahoney Law Firm, our personal injury attorneys represent clients in premises liability matters, including:
Slip and fall accidents
Dog bites and animal attacks
Assault
Negligent security
Swimming pool accidents
Grocery store accidents
Accidents at bars and restaurants
Hospital accidents
Nursing home accidents
Elevator and escalator accidents
Exposure to toxic chemicals or substances, and more.
Don't hesitate to contact our law in Madison County law firm, conveniently located in the Edwardsville, Illinois area, to learn more about how we can help you with your premises liability case. Our team is available around the clock to provide the help and assistance you need.
Damages Available to Plaintiffs in Madison County Premises Liability Cases
In Illinois, you can potentially recover both economic damages and non-economic damages in a premises liability case.
Economic damages are intended to make you financially whole after your accident and can include money for:
Medical bills
Lost wages
Lost benefits
Disability
Vocational rehabilitation
Physical therapy
Nursing assistance
Non-economic damages are awarded to make up for the trauma of your accident that's hard to value. 
Often referred to as "pain and suffering" or "loss of a normal life" damages, this can include money for:
Chronic physical pain
Disfigurement
Reduced quality of life
Loss of consortium
Embarrassment
Emotional distress
Depression and anxiety
Inability to do normal hobbies or everyday activities
Our law firm will bring in experts and specialists to help us fully understand the scope and impact of your injuries. The more we know about how your injuries affect your life – now and in the future – the better prepared we'll be to get maximum compensation on your behalf.
What Do I Have to Prove to Win a Premises Liability Lawsuit?
You may have a legitimate premises liability claim if you are injured while you're lawfully on someone else's property in Madison County, Illinois. So, how do you
win
your claim? In most cases, premises liability is a matter of negligence. You're alleging that the property owner was negligent in maintaining their premises and, in turn, you got hurt. To hold the property owner accountable and recover compensation, you'll have to prove:
Duty:

the property owner owed you a duty of care because you were lawfully on their premises.

Breach:

a dangerous condition existed that the owner knew or should have known about, but they failed to fix it or warn you about it.

Causation:

the property owner's failure to take reasonable care in maintaining the premises caused you to suffer injuries.

Damages:

as a result, you have suffered damages.
In Illinois, you'll have the burden of proving your case by a
preponderance of the evidence
. basically, your argument, as supported by facts and evidence, has to be more likely true than not.
When Should I Call a Premises Liability Attorney If I've Been Hurt on Someone Else's Property?
As soon as you can. Illinois has a two-year statute of limitations that applies to most premises liability lawsuits. There may be exceptions, like cases involving government negligence or a child victim.
However, once the deadline that applies to your case comes and goes, so does your opportunity to assert your rights and recover compensation.
It's essential to file your claim on time, so the best move you can make is to call our experienced Madison County premises liability attorney immediately after you get hurt. We can begin to work on your claim for damages as soon as you ask for our help.
How Can Shared Fault Impact My Premises Liability Case?
Illinois has adopted a modified comparative negligence statute with a 51 percent bar to recovery. You can potentially recover compensation in a premises liability claim or lawsuit even if you contributed to your accident. You just can't be mostly to blame. Once your share of the blame exceeds half, you lose the right to secure a financial award.
Sharing some responsibility may not bar a claim, but it will impact how much money you can get. Your damages will be reduced based on your degree of fault. If you're assigned 10 percent of the blame, then your financial award will be reduced by 10 percent.
Insurance companies, property owners, and other parties will try to point fingers and blame you. After all, the more fault you're assigned, the less money they'll have to pay. You can protect yourself by enlisting the help of our qualified personal injury attorney near you in Madison County. Our legal team will be ready to contest claims that you share blame and limit the liability you ultimately share.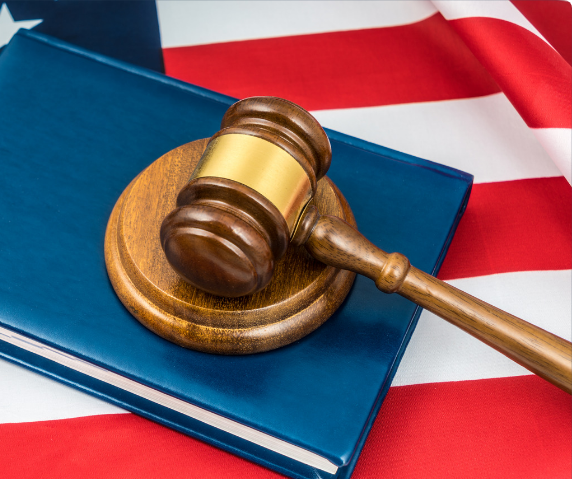 An Experienced Madison County, IL Premises Liability Lawyer You Can Trust
Don't let a negligent property owner, landlord, business, or another liable party off the hook for your injuries and suffering. You got hurt on premises that were under their control. They failed to use reasonable care to keep the property safe, and now you're struggling with a painful physical injury and mounting financial costs.
Let our experienced Madison County, IL premises liability lawyer fight to hold them accountable for the damage they've done.
With the Mahoney Law Firm, you'll benefit from an attorney with 16+ years of experience who's won millions for clients like you. Contact our Madison County, Illinois law office to get started. Your first consultation is free, so call for help today.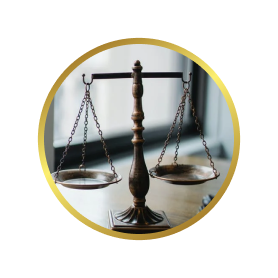 There for you when you need it most.