O'Fallon Sexual Assault Lawyer
If you are a survivor of sexual assault, you may not know where to turn for assistance in holding the assailant accountable. You are going through an emotionally traumatic and trying time. The attorneys at the Mahoney Law Firm can provide effective yet sensitive legal counsel. We are dedicated to helping victims of sexual assault and abuse in O'Fallon and throughout Illinois. 
Our lawyers can help you determine whether you are eligible for financial compensation. Call (618) 323-2589 today for a free case consultation with a sexual assault attorney.
Why Choose Our O'Fallon Sexual Assault Lawyer?
Attorney Ryan J. Mahoney

has represented hundreds of clients in Illinois and across the Midwest. He has over 16 years of experience in sexual assault civil law.

Our law firm knows how to get real results. We have collected more than $100 million in settlements and jury verdicts for our clients.

We operate on a contingency fee basis. You won't pay us a cent in attorney's fees unless we win your case.
What Meets the Definition of Sexual Assault?
According to 720 Illinois Compiled Statutes (ILCS) 5/11-1.50, the crime of sexual abuse is committed if a person engages in an act of sexual conduct by use of force or threat of force or while knowing that the victim is unable to give consent. This includes if the victim is too young or does not have the mental capacity to understand the nature of the act.  
Sexual abuse and assault can refer to:
Child pornography

Child sex crimes

Groping or fondling

Indecent exposure

Internet sex crimes

Penetration

Rape or attempted rape

Sexual bullying

Sexual exploitation

Sexual harassment

Statutory rape

Unwanted sexual touching
Sexual assault can affect children as well as adults. It can occur in locations such as schools, workplaces, religious institutions, organized sports, doctor's offices, daycare centers or right at home. It can involve both male and female victims. In any circumstance, sexual assault is a heinous crime that can come with criminal and civil consequences for the perpetrator.
How a O'Fallon Sexual Assault Attorney Can Help You
The legal services provided by an O'Fallon sexual assault attorney can make a major difference to the outcome of your case and your personal legal experience. Your lawyer will be dedicated to protecting your rights and best interests throughout the legal process. Starting with a confidential consultation, your lawyer will listen to you and identify your goals for the case. This includes keeping your identity confidential, if desired. 
Then, your lawyer will conduct a comprehensive investigation of the incident to collect evidence and identify the responsible party or parties. A law firm will have the resources to build the strongest possible sexual assault claim on your behalf, and to aggressively negotiate with insurance claims adjusters for maximum compensation. Victim advocacy can also extend to representing you at trial, if necessary.
Explore Your Legal Options With Our Experienced Sexual Assault Attorneys in O'Fallon
Bringing a civil lawsuit against an individual perpetrator or institution for sexual assault in O'Fallon could help you move forward by providing financial compensation for your losses. You can also have a sense of justice and closure from holding wrongdoers accountable. To request legal representation by a reputable sexual assault attorney in Illinois, contact the Mahoney Law Firm to schedule a free consultation. Send us a secure message online or call (618) 323-2589 today.
No family should ever have to experience the anguish ours was put through due to a negligent doctor. Ryan and his law firm were absolutely AMAZING!
Testimonials
Angie B.
They take time to listen and understand how issues relate to you. Ryan Mahoney explains everything and he fights for you!! Robin and all the staff are very helpful and courteous!!
Testimonials
Frank B.
Sexual Assault Related Links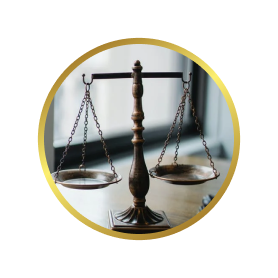 There for you when you need it most.