Madison County, IL Personal Injury Lawyer
Speak with an experienced attorney about your legal rights and options if you've been injured or lost a family member in an accident in Madison County, IL. You may have the right to recover compensation, and the Mahoney Law Firm can help you seek a full financial recovery.
Add a header to begin generating the table of contents
Add a header to begin generating the table of contents
Mahoney Law Firm, LLC
1 Ginger Creek Pkwy
Glen Carbon, IL 62034
618-961-8288
An unexpected accident can change the course of your life forever. When someone else is to blame, you deserve financial justice. Through an insurance claim or lawsuit, you can demand accountability from those responsible. An experienced Madison County, IL personal injury lawyer at the Mahoney Law Firm can help you fight to get a complete financial recovery.
For more than 16 years, attorney Ryan Mahoney has stood up to insurance companies, corporations, and individuals on behalf of clients who have been wronged. He's led clients to millions of dollars in life-changing awards in cases involving car accidents, truck accidents, slip and fall accidents, premises liability matters, medical malpractice, and other acts of negligence. 
You have the opportunity to put yourself in the best position to win your case and maximize your financial recovery. Contact our Madison County, Illinois law office, conveniently located in the Edwardsville area, to discover how we can help. Your first consultation is free, so reach out to us to set up a time for yours today.
Why You Should Turn to a Madison County Personal Injury Lawyer For Help After Your Accident
It's simple: hiring an attorney is one of the best moves you can make after a devastating accident.
You need time to rest and recover.

Your attorney will handle your challenging legal fight and take on tough adversaries on your behalf.

Insurance companies aren't on your side.

They're profit-driven entities that don't have your best interests at heart. Hiring a trial attorney shows them that they'll need to take your claim seriously and that you won't be willing to accept a lowball offer.

You'll benefit from experts.

When you hire a law firm, you don't just get an attorney. You benefit from the firm's resources, too. That includes experts and specialists who can provide critical information and help you win your case.

You'll probably be blamed.

It's a common tactic – and sometimes it's even not based on any legitimate evidence. Your lawyer will be prepared to fight back and defend you at every turn.

You're more likely to win.

Insurance companies don't want you to hire a personal injury lawyer. They know that plaintiffs who hire lawyers tend to win more often and win more money.
It's not just about hiring
any
personal injury attorney in Madison County. Your choice of legal representation matters. Attorney Ryan Mahoney has over 16 years of experience handling complex and challenging personal injury cases in Illinois, Missouri, and across the country. His dedication to his clients and ability to secure top results is why he's gained national recognition:
National Trial Lawyers Top 100 Trial Lawyers (2017-2022)
National Trial Lawyers Top 40 Under 40 (2019, 2020)
Super Lawyers Rising Star (2019-2020)
Super Lawyers (2021-2022)
Best Lawyers – Personal Injury Plaintiff (2022)
With client satisfaction that can't be matched, he's the advocate you'll want standing beside you when your world is turned upside down. Reach out to the Mahoney Law Firm to set up a free consultation to learn more.
How Common Are Accidents in Madison County, Illinois?
Madison County, located in the Metro-East region of Southern Illinois is home to more than 264,000 people. Situated just a few miles northeast of St. Louis with I-55, I-70, and I-255 all running through the heart of the county, it's a popular town for commuters in the region.
Given the strain on area roads and day-to-day traffic, it's no surprise that collisions are fairly common.
According to the Illinois Department of Transportation, there were 5,850 car accidents in Madison County in 2019. This included 1,354 crashes resulting in injuries and another 35 that were fatal.
In 2020, total collisions in Madison County dropped to 4,799 – likely due to the decrease in overall traffic nationwide that year. While total collisions ticked down, the number of accidents resulting in injury or death actually increased. So, accidents actually became more dangerous, overall.
Of course, motor vehicle accidents aren't the only reason people suffer avoidable injuries and deaths in Madison County, IL.
Our Madison County Personal Injury Practice Areas
At the Mahoney Law Firm, we are dedicated to giving accident victims and grieving families a voice and helping them stand up to tough insurance companies and uncaring corporations after devastating accidents.
We represent clients in all personal injury matters in Madison County and throughout the Metro-East region.
Based on the latest car accident statistics, there are anywhere between 13 and 14 car accidents a day in Madison County, IL. Insurance companies in the region deal with injury claims every day. They'll be armed with reasons to deny your claim or drive down its value. You can show them you're serious about getting the money you deserve by having our experienced and respected Madison County car accident attorney represent you.
With three major interstates in the area, Madison County is essentially a pipeline between St. Louis and some of the largest cities in Illinois. Large trucks log millions of miles on these roads every day. Trucks are notoriously difficult to maneuver and it's easy for drivers to become fatigued or distracted.
When big rigs and tractor-trailers are involved in wrecks, the consequences can be catastrophic. Our Madison County truck accident lawyer will be there to help you seek full compensation from a negligent trucker, trucking company, insurance provider, or anyone else responsible for your life-changing injuries.
Property owners in Madison County have a responsibility to keep guests and visitors safe. Unfortunately, not all owners take this duty seriously. Whether you slip and fall, suffer a dog bite, or are attacked due to negligent security, you may have the right to hold the negligent property owner accountable.
To protect your interests, report the incident and contact our Madison County premises liability lawyer for help immediately. Taking quick action can help to ensure that you get the money you deserve.
When a Madison County medical professional makes a mistake, they must be held accountable. However, medical malpractice laws in Illinois tend to benefit healthcare providers and hospitals more than injured patients.
If you've been harmed by a medical error in Southern Illinois, you'll need an experienced advocate to help you successfully secure damages for your medical treatment, disability, and suffering.
Other Personal Injury Claims
Our legal team also handles personal injury claims involving: 
Pedestrian accidents
Bicycle accidents
Motorcycle accidents
Train accidents
Uber and Lyft accidents
Defective products and product liability
Nursing home abuse and neglect
Construction accidents
Workplace accidents
Workers' compensation
Boating accidents
Wrongful death, and more.
Always seek medical treatment right after an accident. Once you've ensured that your health is protected, take a moment to reach out to our personal injury law firm in Madison County before the other driver's insurance company contacts you. Our legal team is always standing by to provide guidance and help you understand what legal rights and options you may have.
Damages Available in Madison County Personal Injury Cases
In Illinois, injury victims can typically seek two different types of damages: compensatory and punitive. Compensatory damages are broken down further, into two categories: economic and non-economic.
Economic damages compensate for the financial consequences and out of pocket expenses resulting from an accident, such as:
Medical transportation, hospitalization, and current medical bills
Rehabilitation, ongoing medical treatment, and future medical expenses
Lost wages, income, and benefits
Disability
Property damage
Nursing care and assistance
Non-economic damages compensate for consequences of an accident that don't come with a price tag. These are incredibly personal and affect each victim differently.
Often known as "pain and suffering" or "loss of a normal life" damages, this can include money for:
Past and future pain
Reduced quality of life
Loss of enjoyment of life
Post-traumatic stress disorder
Depression and anxiety
Mental anguish
Emotional distress
Disfigurement and scarring
Amputation
Loss of consortium
Punitive damages are not available in all personal injury cases. In fact, they're only awarded on rare occasions. Their purpose is to punish a defendant for conduct that is clearly reprehensible and unacceptable. In order to get punitive damages, there must be clear and convincing evidence that a defendant acted fraudulently or intentionally, or displayed a wanton disregard for another's safety.
You deserve a Madison County personal injury attorney that will fight to get you every cent you deserve. Contact the Mahoney Law Firm to arrange your free, no-obligation consultation today.
Personal Injury Laws in Illinois
Certain Illinois laws could affect your right to file a claim and recover compensation after an accident in Madison County. Here's what you need to know.
Illinois has a
two-year statute of limitations
that applies to most personal injury lawsuits. So, you'll typically have just two years from the date of an accident to file a lawsuit against a negligent third party. There are some exceptions to this rule:
Wrongful death:

The two-year statute of limitations applies, but time does not begin to run until the date of a victim's death. This may or may not be the same date as their fatal accident.

Medical malpractice:

Claims involving medical negligence have a two-year limitation for filing a lawsuit, but in most cases the clock only begins to run when you know or should reasonably know about your injury or illness.

Children:

The statute of limitations can be tolled – or paused – until a child is of legal age to file a lawsuit. This means the statute of limitations does not begin to run until the child turns 18.
Don't assume that an exception will apply to your case. Once the deadline passes, so does your right to file a claim and demand compensation.
What happens if you're blamed or share some responsibility for your accident? Under Illinois law, sharing fault will affect your ability to recover compensation. The state operates under a modified comparative negligence law with a 51 percent bar to recovery.
You can recover a reduced financial award if you share less than 51 percent of the blame for your accident. Damages are reduced based on your contribution to the accident. For example, if the jury finds you 10% at fault, your verdict will be reduced by 10%.
You are barred from a financial recovery if you are assigned more than half of the blame for your accident.
Insurance companies love to blame the victim. After all, the more fault that's assigned to you, the less they'll have to pay. It'll be important for you to have an advocate in your corner to defend you against these tactics, minimize potential liability, and fight to get you all of the money you deserve.
Call to Arrange a Free Consultation With Our Madison County, IL Personal Injury Lawyers
Put a passionate advocate in your corner. Set yourself up to not only win your personal injury case, but maximize your financial recovery. Contact the Mahoney Law Firm and discover how Madison County, IL personal injury lawyer Ryan Mahoney can help to make a genuine difference in your life.
Our law office serves clients in Edwardsville, Granite City, Alton, and surrounding towns in Madison County. Your first consultation is free, and we work on contingency. There's no upfront cost to hire our law firm – you only pay if we win your case. 
There's no risk involved in getting our help after your accident in Madison County. Give us a call or connect with us online to get started on your fight for compensation today.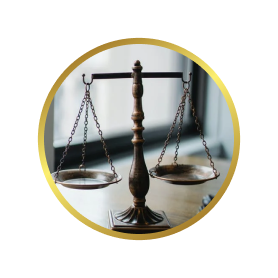 There for you when you need it most.