Alton Sexual Assault Attorney
If you or a loved one is a victim of sexual assault in Alton, Illinois, you can bring criminal charges against your attacker. In addition, you can hold a perpetrator financially responsible for the harm he or she has caused. An attorney from the Mahoney Law Firm can help you tell your story and demand justice for the physical, emotional and economic losses you have suffered as a sexual assault victim.  
Attorney Ryan J. Mahoney has represented sexual assault and abuse clients throughout Illinois for over 16 years. Speak to an attorney today by calling (618) 323-2589 for a free and private case review.
How an Alton Sexual Assault Attorney Can Help
An attorney from the Mahoney Law Firm can provide critical support and legal advocacy for you as a sexual assault victim. We help our clients in many ways, including:
Providing tailored legal guidance and information during this difficult time.

Protecting the rights and best interests of our clients to ensure that they are treated fairly.

Investigating the attack to discover, preserve and collect evidence.

Identifying all responsible parties, including third parties and institutions.

Navigating the legal system on behalf of our clients, including going to trial, when necessary.

Connecting survivors to local sexual assault resources and support networks in Alton.

Helping survivors feel emotionally supported and empowered during the claims process.
As your attorneys, we will provide the most effective and sensitive legal support possible. We will listen to you, believe you and present all of your available legal options.
Where Does Sexual Assault Happen?
Sexual assault refers to the crime of committing an act of sexual conduct against someone who cannot or did not give consent. This includes sexual activity with a child under the age of consent (17 years old in Illinois), through threat or use of force, or with someone between the ages of 13 and 18 with whom the perpetrator has the role of supervisor or authority.
Sexual assault crimes can occur in many places in Alton, such as:
Airplanes

Buses and trains

Camps

Colleges and universities

Cruise ships

Daycare centers

Doctor's offices

Foster care

Massage spas

Prisons

and juvenile detention centers

Rideshare vehicles

The military
Rape, referred to as "criminal sexual assault" in Illinois, is a form of sexual assault. Other examples of this crime are unwanted or inappropriate sexual touching, penetration, sodomy, attempted rape, statutory rape, child molestation and sexual harassment. If you suffered sexual assault or abuse under any circumstances in Illinois, seek justice with a civil lawsuit.
Your Legal Options as a Sexual Abuse Survivor in Illinois
Bringing criminal charges against someone who sexually assaulted you can lead to a conviction and criminal sentence to punish the defendant. However, your options for legal recourse do not end there. You can also seek justice by filing a civil lawsuit. Filing a claim against an individual could hold him or her financially responsible, or liable, for damages caused by sexual assault. 
Damages may include:
Past and estimated future medical bills

Psychological counseling

Prescription medications

Lost wages

Relocation costs

Pain and suffering

Emotional distress
In many circumstances, sexual assault survivors in Alton also have the right to hold a third party liable for sex crimes. Institutions, such as schools and workplaces, are required to reasonably prevent sexual assault and harassment. An institution's negligent failure to protect a victim could make it liable for sexual assault that occurs as a result.
Contact Us for a Free Sexual Assault Claim Consultation in Alton
Help is available to sexual assault and abuse survivors in Alton, Illinois at the Mahoney Law Firm. We offer years of legal experience, resources for sexual assault survivors, aggressive legal representation in and out of court, and tailored legal services for each individual client. Learn more about your rights and how an Alton sexual assault lawyer can help you protect them during a free case evaluation. Call (618) 323-2589 or contact us online today.
No family should ever have to experience the anguish ours was put through due to a negligent doctor. Ryan and his law firm were absolutely AMAZING!
Testimonials
Angie B.
They take time to listen and understand how issues relate to you. Ryan Mahoney explains everything and he fights for you!! Robin and all the staff are very helpful and courteous!!
Testimonials
Frank B.
Sexual Assault Related Links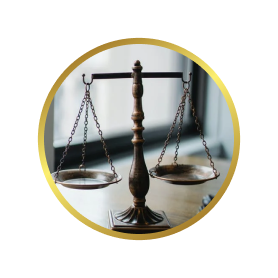 There for you when you need it most.