Madison County, IL Car Accident Lawyer
Speak with an experienced personal injury lawyer about your right to compensation if you or a loved one has been injured in a car accident in Madison County, IL. The Mahoney Law Firm can help you fight for a maximum financial recovery.
Add a header to begin generating the table of contents
Add a header to begin generating the table of contents
Were you recently injured in a car accident in Madison County, Illinois? If so, you may have the right to recover money for your medical treatment, loss of income, pain and suffering, and other damages. Contact the Mahoney Law Firm for help. Our Madison County, IL, car accident lawyers will help you fight to get every cent you deserve.
For more than 16 years, attorney Ryan Mahoney has been a passionate advocate for accident victims and grieving families across Madison County and surrounding areas. He's an award-winning litigator who's gained national recognition for his ability to achieve top results for his clients time and time again.
With millions recovered in life-changing financial awards and unparalleled client satisfaction, he's the attorney you'll want fighting for you after your crash. Don't hesitate to contact his Madison County, IL law office to learn more. Your first consultation is 100 percent free.
Madison County, Illinois Car Accident Statistics
Situated just northeast of St. Louis, Madison County is the eighth largest county (by population) in the state of Illinois. Given its close proximity to the Gateway to the West, it's a popular home for city commuters.
So, it's not too surprising that traffic accidents are fairly common in Madison County.
According to the Illinois Department of Transportation, there were 4,799 car accidents reported in Madison County in 2020.
These collisions:
That's an average of 13 auto accidents a day in Madison County, at least 4 of which result in an injury.
How Can the Mahoney Law Firm Help Me If I've Been Hurt in a Madison County Car Crash?
Hiring an attorney is one of the best decisions you can make after you've been involved in a traffic accident. Statistically speaking, people who hire lawyers win their cases more often. And, they tend to win more money.
But it's not about hiring just any car accident lawyer. You deserve to work with a Madison County, IL personal injury lawyer who will go above and beyond to get you the best possible results. You deserve an attorney who cares.
Ryan Mahoney has spent the entirety of his legal career standing up to insurance companies, corporations, and individuals for clients who have been wronged. Through hard work and perseverance, he's won millions of dollars in settlements and verdicts.
When you choose the Mahoney Law Firm, you'll have the opportunity to focus on getting better while our team handles your case from start to finish.
With our law office, you won't have to worry about the upfront cost of an attorney. The Mahoney Law Firm works on a contingency fee basis, which means you don't pay unless we win your case. That's right – no win, no fee. We take on the risks so that you can really concentrate on moving forward.
Your first consultation is free, so please reach out to our law office near Edwardsville, IL to arrange a time for yours today.
How Much is My Madison County Car Accident Case Worth?
While every case is different, there are some factors that will be relevant in determining how much money you might be able to get after a car accident in Madison County.
Generally, the more severe an injury and the more your life changes because of your accident, the more your car accident claim will be worth.
In order to maximize your recovery and actually get the money you deserve, you'll want to work with an attorney who has demonstrated an ability to win tough car accident cases like yours. Contact the Mahoney Law Firm to discuss your case and discover why Ryan Mahoney is the Madison County car accident attorney you'll want in your corner.
What Causes Most Car Accidents in Madison County, Illinois?
Negligence – or a lack of reasonable care under the circumstances – is the leading cause of car accidents in Madison County, IL.
More specifically, some of the most common factors that contribute to wrecks include:
Of course, things outside of motorists' control can also cause accidents, such as defective vehicles and safety components.
What Damages Are Available to Crash Victims in Madison County, Illinois?
After an accident, you should be able to seek compensation for your financial costs (economic damages) as well as your pain and suffering (non-economic damages).
These compensatory damages can include:
At the Mahoney Law Firm, we work closely with experts to ensure that we understand the full scope and impact of your injuries and suffering. The more information we have, the better prepared we'll be to leverage a full financial recovery on your behalf.
Understanding Illinois Car Accident Laws
Illinois has a few laws that can affect your rights and ability to recover compensation after a car accident. Here's what you need to know.
Illinois is an "at fault" state when it comes to insurance. Simply put, you'll seek damages from the at-fault party's insurance company after an accident.
In Illinois, there are minimum insurance requirements in place.
These include:
Drivers can opt to buy a policy with higher limits. Many don't, which can mean that you may need to consider filing a lawsuit if your damages exceed the at-fault motorist's coverage.
Shared Fault and Liability
What happens if you share fault or are blamed for your car accident in Madison County? Under Illinois law, you won't automatically be barred from recovering compensation. Your right to compensation is safe as long as you're not mostly at fault.
The state operates under a modified comparative negligence statute with a 51 percent bar to recovery. Once you share more than half of the blame for your accident, you forfeit the right to compensation.
Sharing some of the blame may not prevent a recovery, but it will affect how much you can get. Damages will be reduced based on your role. If you're 15 percent at fault, then your damages will be reduced by 15 percent.
You will have a limited time to file a lawsuit after a car accident in Madison County, Illinois. Generally, the statute of limitations is just two years. The clock starts to tick on the date of your accident or a victim's death.
There are situations when the statute of limitations may be different. For instance, you could have just one year to file a claim if a government agency or municipality is involved.
The important takeaway is that you have a limited time to act – and you lose your right to recover compensation if you miss the deadline that applies to your case.
We'll Help You Seek Damages For all of Your Car Accident Injuries
Whether you were struck by a hit and run driver, rear-ended at a stop light, or involved in a rollover accident, the Mahoney Law Firm will be there to help you seek compensation for all of your resulting injuries.
We represent crash victims who have suffered:
Get to the hospital and seek medical care right after your accident. Then don't hesitate to contact us to get help with your fight for compensation.
No family should ever have to experience the anguish ours was put through due to a negligent doctor. Ryan and his law firm were absolutely AMAZING!
Testimonials
Angie B.
They take time to listen and understand how issues relate to you. Ryan Mahoney explains everything and he fights for you!! Robin and all the staff are very helpful and courteous!!
Testimonials
Frank B.
Personal Injury Related Links
A Trusted Madison County, IL Car Accident Lawyer Ready to Fight For You
Don't let a negligent driver, vehicle manufacturer, or insurance company stand between you and the money you deserve. Call the Mahoney Law Firm and ask our Madison County, IL car accident lawyer to demand accountability.
Our law office serving Edwardsville, Granite City, East Alton, and other cities in Madison County offers a free, no-obligation case evaluation. Give us a call to set up a time for yours today.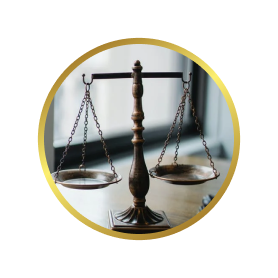 There for you when you need it most.