Highland Park Sexual Assault Lawyer
At the Mahoney law firm, we understand the immense challenges that victims of sexual assault and abuse face. Our Highland Park sexual assault attorneys are prepared to provide the highest quality legal representation to survivors wishing to seek justice, closure and fair financial compensation for the harm they have suffered. Request your free, confidential case evaluation with our lawyer today. Call us at (618) 323-2589.
Why You Should Hire a Highland Park Sexual Assault Attorney
You may be dealing with physical injuries, psychological trauma and emotional distress after a sexual assault in Highland Park, Illinois. Hiring an attorney can grant you the ability to focus on healing and rebuilding your life while an experienced professional takes care of the legal process for you. An attorney can investigate the attack, collect evidence, identify the liable parties, negotiate with insurance providers, and provide personalized legal advice and guidance to you along the way. Hiring a lawyer gives you the aggressive legal advocacy you need during this difficult time.
Who Can Be Held Liable for Sexual Assault?
A sexual assault survivor in Highland Park can seek justice through two separate court systems: criminal and civil. Criminal charges against a perpetrator can result in a conviction for sexual abuse or sexual assault, with related penalties such as a prison sentence to punish the attacker. A civil lawsuit, on the other hand, can make a victim whole again by holding one or more parties financially responsible (liable) for related damages.
Various individuals and institutions could be held liable in a case of sexual assault, including:
A business or corporation

A property owner

Cruise lines

Daycare centers and childcare providers

Health care facilities

The government

The U.S. Armed Forces

Transportation providers, such as rideshare companies
Personal liability could go to the individual attacker in a sexual assault case in Highland Park, such as a teacher, sports coach, coworker, or friend or family member. However, holding an institution responsible for failing to protect a victim could lead to greater financial compensation for the victim. Discuss liability with an attorney to understand more about who may be responsible in your civil lawsuit.
Financial Compensation Available to Sexual Assault and Abuse Survivors
As your lawyers, the Mahoney Law Firm will be committed to securing the best possible results for your case. This may include financial compensation for your past and future medical bills, lost wages, lost capacity to earn, loss of enjoyment of life, physical pain and suffering, emotional distress, and mental anguish. 
Attorney Ryan J. Mahoney and his legal team know that no amount of money can ever make up for a crime as heinous as sexual assault. However, we also recognize the ability of a financial settlement or verdict to help a survivor receive the medical care and counseling that he or she needs to move forward with more peace of mind.
Contact Us Today for a Free and Confidential Sexual Assault Case Review
If you or someone you love has been sexually assaulted or abused in Highland Park, Illinois, do not hesitate to contact us to request a free case consultation. We will take the time to listen to your story and we will believe you. Then, we will work to understand your goals and develop a legal strategy that best serves your needs. Speak to an experienced Highland Park sexual assault attorney today for more information. Contact us online or call (618) 323-2589.
No family should ever have to experience the anguish ours was put through due to a negligent doctor. Ryan and his law firm were absolutely AMAZING!
Testimonials
Angie B.
They take time to listen and understand how issues relate to you. Ryan Mahoney explains everything and he fights for you!! Robin and all the staff are very helpful and courteous!!
Testimonials
Frank B.
Sexual Assault Related Links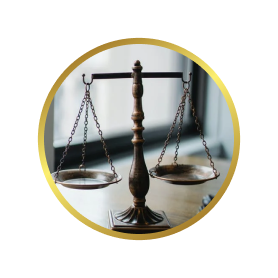 There for you when you need it most.