Illinois Employee Rights Lawyer
As an employee in the State of Illinois, you have protections under state and federal law. If you are the victim of discrimination or sexual harassment, are denied benefits or wages, fired in retaliation for enforcing your rights, or otherwise treated unfavorably at work, you may have the right to sue your employer. Our experienced Illinois employment lawyer can help you file a claim and fight for the outcome you deserve.
Add a header to begin generating the table of contents
Add a header to begin generating the table of contents
You have the right to be safe and treated with respect in the workplace. You have the right to do your job without being treated differently because of your race, sex, age, or other protected characteristics. When you experience sexual harassment, discrimination, or retaliation in the workplace, it's important to stand up and fight back. You may have the right to bring a discrimination claim or other employment action against your employer. The Mahoney Law Firm is here to help you stand up and be heard.
For more than 16 years, Illinois employment lawyer Ryan Mahoney has stood up against powerful employers and corporations on behalf of aggrieved employees like you. His goal is simple: to make employers take responsibility for their unlawful actions and make things right for his clients.
Contact our law office, conveniently located in Madison County, IL, to discover why you'll want the Mahoney Law Firm on your side. We offer a free, no-obligation case evaluation and are ready to help, so schedule yours today.
Illinois State and Federal Employment Laws Protect You at Work
As a worker in the State of Illinois, you have legal protections under both state and federal law.
Notable protections include the:
What do these laws do? Some protect you from discrimination and harassment. Others protect your right to earn wages and benefits. Others protect you in the event that you speak out against illegal activity in the workplace.
They all have one thing in common: they give you the opportunity to take action and hold your employer accountable if your rights are violated in the workplace.
We Represent Aggrieved Workers in All Types of Employment Cases
You don't have to figure out how employment laws apply to you or face your employer on your own. In fact, it's best to ask for help. 
When you choose the Mahoney Law Firm, you'll work with an attorney who has spent over 16 years advocating for workers who have experienced unfavorable and harmful conduct in the workplace. You'll benefit from his expansive knowledge and experience navigating federal and state employment claims, and he has the resources to match your employer's.
You won't just level the playing field, you'll shift the odds of a successful outcome in your favor.
Our law firm handles employment claims involving:
Under Illinois state and federal law, you have the right to be free from discrimination at work on the basis of certain protected characteristics, such as:
Color
National origin
Disability, and
Genetic information.
Discrimination can come in many forms – from being passed over for a job or promotion, not getting a raise or bonus, being isolated and excluded from work activities, or being fired because of a protected characteristic. 
Discrimination also comes in the form of being uncomfortable at work because of unwanted comments, gestures, or behavior.  You should ask yourself whether that unwelcome conduct was based on something that makes you uniquely you – like your sex, gender, sexual orientation, or race. If you're experiencing a hostile work environment, have become anxious or depressed, or simply can't do your job effectively, you may have the right to bring a discrimination claim against your employer.
It's estimated that 81 percent of women and 43 percent of men experience sexual harassment at some point in their lives. While not all sexual harassment occurs in the workplace, it is often the source – especially for women. 
Sexual harassment, specifically, involves unwelcome sexual advances or conduct that either (a) is tied to job perks or benefits or (b) creates a hostile work environment. Victims of sexual harassment often fear retaliation for speaking out. However, saying nothing shouldn't be an option. Our attorneys are here to provide support and help you stand up to make things right.
Employers can't ask any questions they want when they're conducting interviews – certain information is off limits because it's simply not relevant. You also have the right to be free from discrimination and harassment based on protected characteristics. You can bring a claim to request equitable relief (placement into the job) or for monetary damages if your rights are violated during the hiring process.
Employment Classification
There's a big difference between being an employee and an independent contractor – and the distinction matters. If you're misclassified as an independent contractor, you can lose out on important benefits and be forced to cover your own employment expenses and taxes. Employers can be forced to compensate misclassified workers for the wages and benefits they've lost, as well as re-classify them as a wage-based employee.
You have the right to receive an agreed-upon wage (that meets the minimum set by the state) for all of the time you put into your job. You can file a claim to seek back pay and unpaid wages if your employer fails to pay you, pays you an incorrect wage, refuses to pay overtime, or withholds funds from your paycheck illegally.
Sometimes health issues – yours or a family member's – can prevent you from coming to work. Leave protections exist under Illinois state and federal law so that you can take time to recover or help a loved one without the fear of losing your job. If your employer refuses to honor your leave request or fills your position while you're out, you can take action to get your job back.
Many employers in Illinois offer benefits to their employees, including sick time, vacation or paid time off (PTO), retirement savings, and healthcare. Under Illinois law, these benefits, as promised to you in your employment contract, are yours to keep no matter what. You can take legal action if your benefits are denied, withheld, or not paid in full when you leave your position with the company.
You have a reasonable expectation of privacy – even at work. And while your employer may have the right to monitor some conduct, there are important lines that can't be crossed. You have the right to push back and assert your rights if you're being surveilled or tracked illegally.
Whistleblowing and Retaliation
If your employer engages in illegal or unsafe conduct or asks you to do something criminal, you have the right to "blow the whistle" and report them. You have protection as a whistleblower. Your employer is prohibited from retaliating against you (e.g., demoting you, denying job benefits) or firing you for your actions.
Illinois is an at-will state for employment, which means that you can be let go from your job for pretty much any reason without any warning. However, your employer cannot fire you because of a protected characteristic or retaliate against you for some lawful action you've taken. If you are terminated wrongfully, you can fight to get your job back or secure compensation for your losses.
Is There a Time Limit For Filing an Employment Claim in Illinois?
You won't have an unlimited amount of time to assert your rights and file an employment claim. The statute of limitations that will apply will depend on the type of claim you're filing.
Discrimination: 180 days or 300 days from the act of discrimination, depending on the agency
Sexual harassment: 300 days from the act of sexual harassment
Unpaid wages: 1 year from the date the compensation was due
Once the deadline for your employment claim passes, so does your opportunity to hold your employer accountable for violating your rights. It's important to speak with an experienced employment attorney in Illinois as soon as you have experienced discrimination, sexual harassment, retaliation, or other unfavorable treatment in your workplace.
How Can an Illinois Employment Lawyer Help Me?
Employment claims can be complicated. You're already going through a difficult time because of the way you've been mistreated. Plus, you can be certain that your employer will work hard to fight your claims of discrimination, sexual harassment, or retaliation. 
Hiring an attorney with experience handling employment disputes like yours can make all the difference in the world.
With the Mahoney Law Firm, you'll benefit from a compassionate attorney with over 16 years of experience standing up to tough employers and insurance companies.
Our law firm will handle every aspect of your claim:
Investigate. We'll listen to your story and begin to conduct a thorough investigation into your claims.
Gather evidence. Emails, letters, memos, company policies and procedures, data concerning hiring and firing trends, recordings, witness statements, and other evidence can be essential in proving your claim. Our team will dig deep to uncover information that can help you win your case.
File claims. We'll identify all of the legal options you have and file claims or a Charge with the appropriate government agencies within the filing deadline that applies to your case.
Consult with experts. Valuing an employment claim can be tricky, so our legal team will enlist the help of specialists and experts as needed. 
Seek all available damages. Depending on your claim, you could be entitled to equitable relief (e.g., getting hired or promoted after you were wrongfully denied), actual damages (e.g., back pay, front pay, retirement benefits), compensatory damages (e.g., emotional distress), and/or punitive damages. We'll fight to get everything you deserve under Illinois state and federal employment protections.
We'll handle all negotiations with your employer and work hard to secure a favorable settlement so that you can put this experience behind you. However, as an experienced litigator, your attorney will be fully prepared to bring your case to trial. 
The Mahoney Law Firm will work tirelessly to ensure that you get the results you deserve – no matter the time or resources it takes. 
Contact our Illinois employment law firm, with law offices conveniently situated in Madison County, Illinois, to schedule a free consultation and learn about your rights.
No family should ever have to experience the anguish ours was put through due to a negligent doctor. Ryan and his law firm were absolutely AMAZING!
Testimonials
Angie B.
They take time to listen and understand how issues relate to you. Ryan Mahoney explains everything and he fights for you!! Robin and all the staff are very helpful and courteous!!
Testimonials
Frank B.
Employment Discrimination Related Links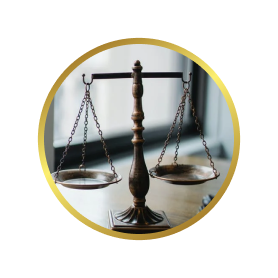 There for you when you need it most.