Illinois Sexual Assault Lawyer
You may be entitled to compensation if you were sexually assaulted as a child or have recently been the victim of a sexual assault in Illinois. The Mahoney Law Firm helps victims make the most of their legal battles. Illinois sexual assault lawyer Ryan Mahoney is ready to help you tell your story and fight to maximize your financial recovery.
Add a header to begin generating the table of contents
As the victim of sexual assault in Illinois, you have the right to bring criminal charges against your attacker, and you have the right to file a lawsuit and hold them financially accountable for the harm they have caused.
The Mahoney Law Firm can help tell your story and demand justice for your injuries and suffering. For more than 16 years, Illinois sexual assault lawyer Ryan Mahoney has fiercely advocated for victims of sexual assault. An award-winning litigator, he has helped clients hold their abusers accountable and recover life-changing compensation in the process.
Win your sexual assault injury case. Call our law office in Madison County, Illinois, to get the top-rated legal representation you deserve. Your first consultation is free, so schedule yours today.
How the Mahoney Law Firm Helps Victims of Sexual Assault in Illinois
While criminal assault charges can put your attacker behind bars, justice falls short. After all, punishing them doesn't make you financially whole or compensate you for the trauma you endured.
That is where the Mahoney Law Firm can help. Top-rated Illinois personal injury lawyer Ryan Mahoney will stand by you to work toward a meaningful financial recovery in a civil sexual assault lawsuit.
When you turn to us for help, you can focus on healing from your physical and emotional wounds and moving forward with your life. Our team will take care of everything else.
Let a compassionate sexual assault attorney from our firm:
You do not have to struggle alone with the consequences of your sexual assault. While money won't turn back time and erase your traumatic event, it can aid you in moving forward. The Mahoney Law Firm can help make the most of this opportunity. Call our law office to discuss your sexual assault injury case with a member of our compassionate team today.
Sexual assault is both a crime and a tort in the state of Illinois. While more narrowly defined for criminal matters, sexual assault can be broadly defined as any unwanted and nonconsensual sexual contact. Examples of sexual assault include:
Any sexual contact with a child is also considered an act of sexual assault in Illinois.
How are criminal and civil sexual assault cases different?
In a criminal sexual assault case, the government files criminal charges and actively works to prove that a defendant is guilty of violating Illinois state or federal law. The goal is to get a conviction and punish the defendant for their actions through jail time or fines, probation, and other penalties.
To win, the government must prove its criminal sexual assault case beyond a reasonable doubt. This incredibly high burden of proof requires that a jury cannot reasonably believe that the defendant did not commit the crime.
In a civil sexual assault case, the victim (known as the plaintiff) files a lawsuit against the person who sexually assaulted them (the defendant). Civil claims are based on acts or omissions that cause injury to another person, referred to as torts in the legal profession. These include assault, battery, or intentional infliction of emotional distress.
The burden of proof in civil sexual assault cases is much lower than in criminal cases. A plaintiff proves their case by a preponderance of evidence. A jury must be convinced that the plaintiff's story, as backed by evidence and facts, is more likely true than not. When a plaintiff wins a civil sexual assault lawsuit, they can recover monetary damages to account for their injuries and trauma.
Criminal and civil sexual assault cases can coexist, and the criminal case does not have to be successful for a victim to win a related civil claim. The matters are entirely separate. While a conviction helps, victims can still recover compensation without one.
We Handle All Types of Civil Sexual Assault Cases
Whether you were sexually assaulted by a stranger or someone you know and trust, the Mahoney Law Firm is here to help you fight back. We represent survivors of sexual assault in cases involving:
It may be scary to identify your abuser and speak out about your sexual assault. You don't have to face this situation alone. Attorney Ryan Mahoney will stand beside you from the start as you demand justice and accountability.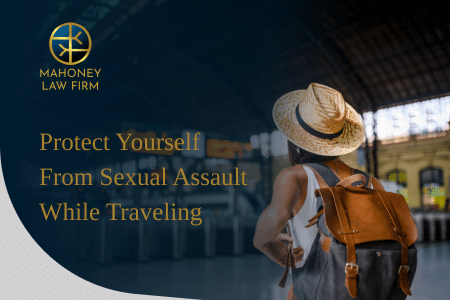 Liability in a Sexual Assault Claim
You can file a sexual assault injury lawsuit against anyone who makes unwanted sexual contact with you, including:
Illinois law expands liability for sexual assault to anyone who contributed to the intentionally harmful act. This can include:
At the Mahoney Law Firm, we will carefully evaluate the circumstances of your sexual assault case. Identifying all potentially liable parties is key. While you may win a sexual assault case against the person who attacked you, they might not be able to pay. By seeking damages from other parties as well, you increase the odds of a meaningful financial recovery.
Are victims of sexual assault in Illinois entitled to compensation?
The consequences of sexual assault can run deep. You can suffer painful physical injuries. The costs of medical bills, rehabilitation, and therapy can be quite high — and could be exacerbated if you are unable to go to work. The emotional trauma of being sexually assaulted can touch every corner of your life and potentially last a lifetime.
Through a civil lawsuit, you can recover economic damages to make up for the financial losses you have and will experience and non-economic damages to compensate for the trauma and life changes you have experienced.
Compensatory damages are intended to make victims whole and cover:
If your sexual assault case goes to trial, a jury might also decide that you should receive punitive damages. Punitive damages are awarded in cases where a defendant's actions were intentional, reckless, or grossly negligent.
What is the statute of limitations for civil sexual assault lawsuits in Illinois?
Illinois has no statute of limitations for civil sexual assault claims when the abuser is convicted of a Class X felony criminal sexual assault or Class 1 criminal sexual assault.
If you are an adult who was sexually abused as a child, Illinois state law gives you 20 years from the date you turn 18 or, if you are legally disabled when you turn 18, until the removal of your disability to file your claim. You also have 20 years from the date of discovery of the abuse and the resulting injury.
For related offenses, including sexual exploitation by a therapist, personal injury, abduction, and false imprisonment, you have two years from the date of the abuse to file a civil personal injury lawsuit.
Speak to your attorney promptly about your case to avoid missing the deadline to hold your abuser responsible in court.
Illinois Sexual Assault Lawyers Ready To Fight for You
Don't let the person who sexually assaulted you walk away without consequence. Call the Mahoney Law Firm and discover how Illinois sexual assault lawyer Ryan Mahoney can help you take a stand and demand justice from your abuser and other liable parties.
For more than 16 years, Ryan Mahoney has dedicated his legal career to standing up to powerful adversaries on behalf of clients who have suffered catastrophic and life-changing trauma. Now is your opportunity to benefit from his extensive experience, winning reputation, and passion for making things right.
Contact the Mahoney Law Firm in Madison County, Illinois, to arrange a free consultation. Our legal team is always here to provide the guidance and support you need.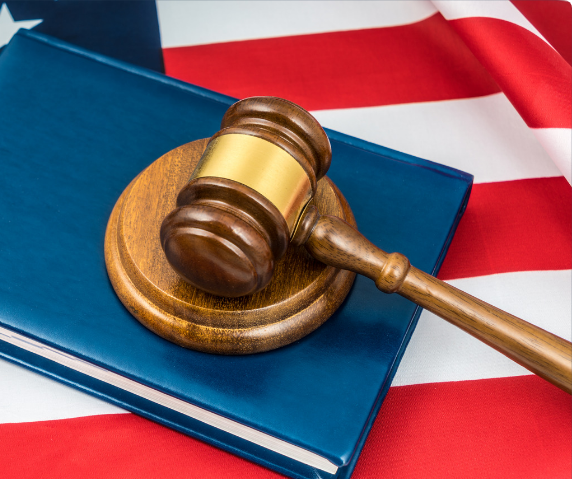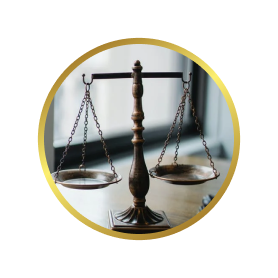 There for you when you need it most.