Sexual Assault in Prison Attorney
You do not lose the right to be free from unwanted sexual contact as a prison inmate. If you or a loved one were a victim of sexual assault in prison, you have rights. You can help hold your attackers criminally and civilly liable for their actions. Contact the Mahoney Law Firm to hold the responsible parties accountable and get the compensation you deserve.
Add a header to begin generating the table of contents
Unfortunately, sexual assault is a frequent occurrence in prisons. The Bureau of Justice Statistics has reported that there were 2,886 substantiated incidents of sexual victimization by another inmate and 2,496 incidents of sexual victimization by a prison staffer from 2016 through 2018. Moreover, half of the sexual assaults happened in areas without video surveillance.
Sexual assault can range from unwanted sexual touching to rape. It is important to understand that sexual assault in prison is a crime. And it is illegal in Illinois and all United States states for a prison guard or other prison staff member to engage in any sexual activity with a prisoner. It is also grounds for a civil lawsuit to pursue monetary damages compensating you for your losses.
As a survivor, you may blame yourself or feel you could have done more to prevent the prison assault. But you are not to blame. You can hold your assaulter criminally and civilly liable for their actions and recover compensation. Call the office of the Mahoney Law Firm in Illinois for a free consultation on how we can help you get your life back.
How the Mahoney Law Firm Helps Victims of Sexual Assault
The Mahoney Law Firm has extensive experience in representing victims of sexual assault in prison. Attorney Ryan Mahoney has been recognized by the "National Trial Lawyers Top 40 Under 40" and was peer selected as one of the "Leading Lawyers" for 2022 and 2023. Ryan has advocated for the rights of sexual assault victims for 17 years. He will explain your rights with kindness and compassion and stand by you through the litigation process. He will help you hold your abuser responsible.
At the Mahoney Law Firm, we treat every survivor of sexual assault with care. We understand that your basic human right to treatment with respect and dignity is not forfeited in prison.
Legal Framework for Sexual Assault in Prison
Sexual assault in any form is illegal in the U.S. prison system. There are state and federal laws that protect inmates who have been victims of sexual assault crimes while incarcerated and laws that hold perpetrators accountable.
Examples of sexual assault in prison can include the following:
Note that for a prison guard or staff member, consent to the sexual act is not a defense. Because a prison guard or prison staff member has a position of authority and "control" over the inmate, even if the inmate gave consent, it is not valid.
Laws Governing Sexual Assault in Prison
Various laws are in place criminalizing sexual assault in prison and providing a mechanism for inmates to hold their attackers liable for the prison assault.
Sexual assault or abuse in prison is a violation of your constitutional rights. The Eighth Amendment of the U.S. Constitution prohibits cruel and unusual punishment. As an inmate, you have the right to be free from sexual assault, abuse, and harassment.
The Civil Rights Act of 1871, 42 U.S.C. 1983, allows inmates who were sexually assaulted to sue those responsible, including prison guards, staff, and the facility. This law allows for civil liability and recovery of compensation.
Prison Rape Elimination Act of 2003
The Prison Rape Elimination Act is a federal law enacted in 2003. Its purpose is to eliminate sexual assault and harassment in prisons.
This act set forth a zero-tolerance policy toward sexual assault in prisons and stated the following:
Inmates are encouraged to report allegations of sexual assault and sexual misconduct. They can submit a grievance, tell a prison staff member, or ask a family member or friend to report it.
Holding Perpetrators and Prisons Accountable
Reporting sexual assault can be scary. The truth is that most sexual violence cases go unreported for the following reasons:
Nevertheless, reporting the truth will hold the perpetrators accountable in the justice system. The Mahoney Law Firm can help you navigate the process.
Prison Litigation Reform Act
The first step is to exhaust all remedies before you file a lawsuit. The Prison Litigation Reform Act was enacted in 1996. It mandates that a prisoner may not bring a Section 1983 claim or any other action until they go through the entire administrative law process to obtain a remedy before they can go to the court for relief. This process involves filing detailed written grievances with prison officials.
The issue with this law is that it makes it harder for inmates to defend their rights and hold their abusers accountable. Many inmates are deprived of justice by denying immediate access to the court system because they do not have the finances to hire an attorney to utilize all administrative remedies and then move to the court system. Thus, many inmates decide not to go forward with their lawsuits.
Two Legal Avenues to Justice
There are two avenues to hold those responsible accountable for their actions. The first is criminal liability. It is an Illinois state crime and a federal crime for prison guards or staff to sexually assault an inmate, and it is also a crime for an inmate to sexually assault another inmate.
Upon notification of the assault and filing a complaint with the prison, the prosecutor's office can file criminal charges for violating federal or Illinois state law. The perpetrator then faces potential prison time and fines. Like any other criminal case, the prosecution must prove beyond a reasonable doubt that the perpetrator committed the sexual assault.
The other legal option is to file a civil case. Here, the victim files a civil lawsuit against the perpetrator or the prison where the assault occurred. The legal basis for the claim may include sexual assault, sexual battery, and intentional infliction of emotional distress. The burden of proof in civil cases is lower than in criminal cases. The case will either be settled before trial or end with a trial verdict where the victim can recover compensation for the physical injuries, mental trauma, and medical bills relating to the assault.
How the Mahoney Law Firm Fights For You
At the Mahoney Law Firm, we will help you through the hurdles of exhausting the required administrative options. Then we will file your case.
The prison controls most of the evidence of the assault, including the following:
But don't worry; we have the knowledge and skills to obtain that evidence. Our firm will subpoena the relevant parties as soon as possible to recover the needed evidence. We will pursue all avenues of justice while negotiating with prison officials.
Compensation for Victims of Sexual Assault in Prison
If you file a civil suit against your attacker or the prison where the attack occurred, you can recover compensation for any physical and emotional injuries you sustained from the assault.
Examples of compensation include:
Our sexual assault in prison lawyers will help you recover damages to help you and your family rebuild your life and eliminate the financial burden the assault may have placed on you.
Contact the Mahoney Law Firm
Sexual assault in prison is not your fault. If you or a loved one has experienced sexual assault in prison, it is essential to seek legal support from experienced attorneys who understand the complexities of this issue. The Mahoney Law Firm has a proven track record of representing victims of sexual assault in prison in Illinois and fighting for justice on their behalf. Contact us today to schedule a free consultation and learn how we can help you pursue the justice and compensation you deserve.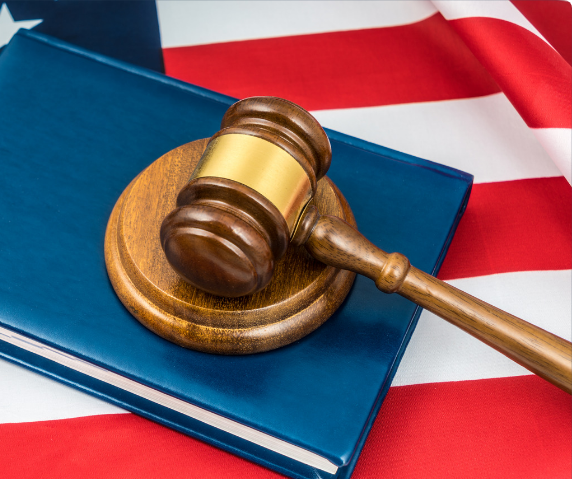 Sexual Assault in Prison FAQs
How Frequent is Sexual Assault in Prison?
What is Prison Sexual Abuse?
Prison sexual abuse can occur between inmates or between an inmate and a prison guard or prison staff member. It can include rape, attempted rape, sexual touching, sexual harassment, and sex by threat or coercion.
Who Can I Speak to About a Sexual Assault in Prison?
There are many different avenues you can pursue. You can speak to family, but if you are uncomfortable doing so, there are ways to seek professional help.
One option is to call 800-656-HOPE (4673). This is the National Sexual Assault Telephone Hotline, where you can speak to trained professionals from a local sexual assault service provider.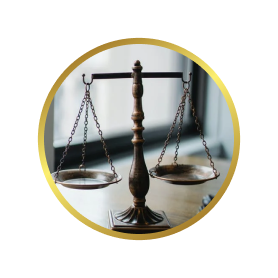 There for you when you need it most.