Protect Yourself From Sexual Assault While Traveling
Understanding where sexual assault can occur can help travelers avoid falling prey to sexual predators. Sexual assault can occur in hotel rooms, gas stations, and rest stops, aboard cruise ships, and while traveling abroad. It can happen to those traveling for business or pleasure. Learn what to do to protect yourself while traveling.
Sexual assault while traveling is a real threat, especially for women who are traveling for business or by themselves. For example, a study by the Global Business Traveling Association found that 83% of women experienced at least one safety-related concern while traveling for business.
Women traveling alone are not the only demographic at a heightened risk of sexual violence, however. Anyone traveling, even with others, should be aware and take necessary precautions to ensure their safety.
After arriving at your destination and checking into your hotel, your safety is probably the last thing on your mind. However, an unsettling number of people have been victimized in or around their hotels. These sexual assaults and rapes occur anywhere in the world. They can happen in the hotel room, on the hotel grounds, in the hotel's parking garages, and in areas outside the hotel.
Some examples of recent rapes and sexual assaults in hotels include the following:
There are many reasons sexual assault can occur in hotels. Just from the few examples above, reported causes may include random opportunities, sexual predators, failure to take standard safety measures, and other reasons. It's important to remember that no victim is ever the cause of a sexual assault. Here are some other things that hotel management needs to ensure to maintain the safety of their guests: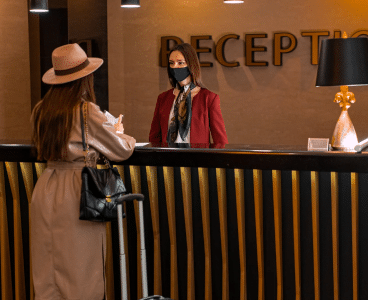 Safety Tips To Avoid Rape or Sexual Assault at a Hotel
Most people do not expect to be raped or sexually assaulted in a hotel or anywhere else. However, these crimes do occur. Follow these tips to help prevent sexual assault on your next hotel stay:
Sexual Violence at Gas Stations and Rest Stops
Gas stations and rest stops are common places for people traveling to stop, and more prone to acts of sexual violence. If you are driving a long distance or need to stop to refuel or use other facilities, you may visit a rest stop or gas station. These locations can become less safe at night and even host human trafficking rings. If you are traveling alone, the risk of unwanted interactions can increase.
If you need to use a toilet or rest while traveling, search for a 24-hour restaurant where you can use the bathroom and relax until you are prepared to move on. If you need to refuel, search for a busy, well-lit gas station. Predators are less likely to strike when their actions will be seen.
Human Trafficking at Rest Stops
Most people don't think of American rest stops as human trafficking hubs. However, sex trafficking can be an issue at these locations due to their transient customer base and remote locations. Sex trafficking at rest stops is often conducted via fake massage businesses or commercial sex.
Human traffickers tend to move their victims regularly, forcing them to perform commercial sex acts at rest stops along their journey. And truck stop massage parlors may be operating as brothels in disguise.
Sex trafficking is often advertised through Citizens Band radio, the short-distance radio systems truck drivers use. The advertisers may often use slang or code to conceal their intent. Customers may signal their desire to purchase commercial sex by flashing their headlights or other subtle signals.
In addition to your own safety, if you see anything suspicious with other people be sure to report it, which you can at the Human Trafficking Hotline.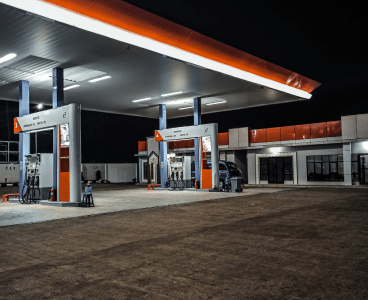 Safety Tips To Avoid Rape or Sexual Assault at Rest Stops and Gas Stations
If you must use a rest stop or gas station, there are safety tips you can follow to stay safe.
Sexual Assault on Cruise Ships
Cruise ships are meant to be a time for leisure, but unfortunately sexual predators can victimize people anywhere, including on a cruise ship. It can be easy to let your guard down when you are on holiday. Crime does occur on cruise ships, although it is rarely publicized. So it's essential to always remain alert, no matter how idyllic your surroundings are.
Some ships dock at locations that are lively tourist centers near the port but dangerous and crime-ridden just outside of town. If you use a local tour company, be sure they are reputable. And be wary about the taxis you may use to navigate the port's town.
Between 2010 and 2022, 500 instances of sexual assault were documented on board 13 major cruise lines, with more than 70 percent occurring on Carnival or Royal Caribbean ships. In 2010, Congress passed the Cruise Vessel Security and Safety Act, requiring cruise companies using ports in the United States to report crimes to the Federal Bureau of Investigation.
Examples of recent cases of sexual assault on cruise ships include the following: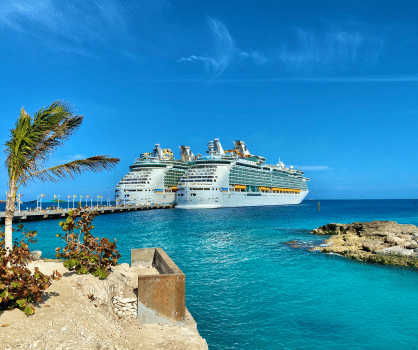 Safety Tips To Avoid Sexual Assault on Cruise Ships
Uber's 2019 to 2020 U.S. Safety Report is the company's second report detailing serious safety incidents on its platform. The company received over 3,800 reports of sexual assault and misconduct.
These reports spanned the five most serious categories of sexual assault that Uber categorized as follows:
Compared to the previous report covering 2017 to 2018, the occurrence of sexual assault reported on the app dropped 38 percent. Still, it is advisable to remain alert if traveling alone in taxis or rideshare vehicles.
Safety Tips While Getting Into a Taxi or a Rideshare
After arriving at our destination, using taxis or rideshare apps like Uber or Lyft is common. Some safety tips that all rider should follow when ordering a ride via the app include: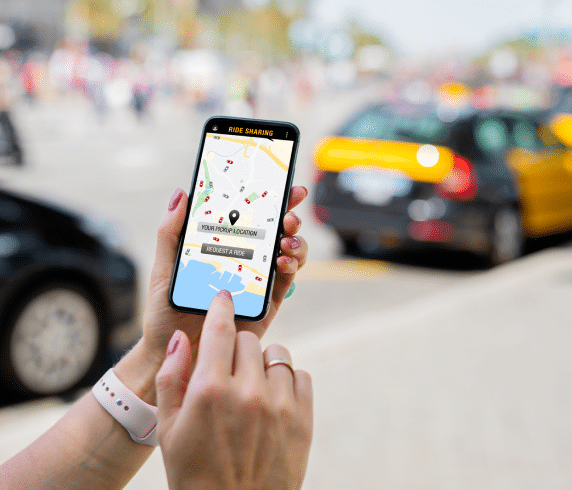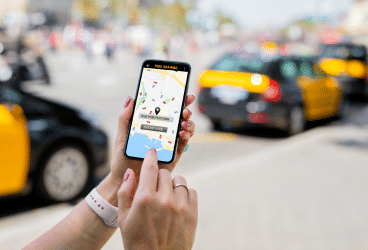 Sexually Assaulted Abroad
Traveling abroad opens you to many wonderful new experiences, such as food, culture, and language. However, sexual assault can occur while traveling internationally. Some travelers may find it more challenging to recognize dangerous situations due to cultural differences in their host country.
It is important to research the culture and laws of your destination before arriving, so you are well-prepared and can take any necessary precautions, such as wearing more modest clothing, not drinking alone in public, or avoiding eye contact.
How To Report if You Have Been Sexually Assaulted Abroad
If you have been sexually assaulted abroad, get to a safe space and contact a trusted confidante. It's essential to seek medical help and consider reporting your assault to the local authorities. However, before you do so, consider calling the 24/7 U.S. State Department Emergencies Abroad hotline at +1 202-501-4444 for advice.
We believe that the risk of these acts of sexual violence should not deter any person from traveling so knowing the risk and ensuring your own safety is paramount. If you have any questions regarding your rights after a sexual asault, the Mahoney Law Firm can help.