Sexual Assault in the Workplace in Illinois
If you've been a victim of sexual assault in the workplace, the law is on your side. Employment sexual assault and harassment are not only morally reprehensible, but they also violate Illinois and federal law. Don't tolerate unwanted sexual advances, physical harassment, or offensive remarks about your gender. The experienced Illinois personal injury attorneys at Mahoney Law Firm can help you recover monetary damages and regain your dignity.
Add a header to begin generating the table of contents
Workplace sexual assault and harassment are serious problems in Illinois and nationwide. Unwanted physical touching, comments, and jokes of a sexual nature have no place in a professional environment. Victims of sexual assault at work may hesitate to come forward out of fear of retaliation. However, Illinois state laws and federal statutes will protect you from retaliatory conduct.
The attorneys at Mahoney Law Firm represent clients across the Midwest in sexual assault and employee rights cases, including Title IX violations and sexual discrimination. If you've been a victim of sexual assault in the workplace, we want to hear from you. We provide the support and resources victims need to pursue justice.
Understanding Sexual Assault in the Workplace
The U.S. Department of Justice defines sexual assault as any "nonconsensual sexual act proscribed by Federal, tribal, or State law." Sexual assault is a criminal offense subject to prosecution under the law. Victims can also sue for civil damages with the help of an Illinois sexual assault lawyer.
What is the Difference Between Sexual Assault and Sexual Harassment in the Workplace?
Sexual harassment in the workplace is unwelcome conduct directed at a job applicant or employee based on a protected characteristic, such as gender or sexual orientation. The harasser may be the victim's direct supervisor, other company leadership, a coworker, a client, or a customer.
Although women file 78 percent of sexual harassment claims, the victim and the harasser can be of any gender. Harassers and victims can be of different genders or the same gender. Under the law, sexual harassment is a form of employment discrimination and may include the following types of behavior:
Unwelcome sexual advances
Requests for sexual favors
Verbal or physical harassment of a sexual nature
Offensive remarks about a person's gender
Sexist or offensive jokes, slurs, or comments
Unwanted touching
Physical assault or threats
Name-calling
Intimidation
Ridicule or mockery
Displaying offensive objects or pictures
According to data from the U.S. Equal Employment Opportunity Commission, sexual harassment in the workplace is on the rise. It accounted for almost 28 percent of all reported workplace harassment charges between 2017 and 2021, up from 25 percent three years earlier.
Sexual assault is a form of sexual harassment but has a narrower definition because it is restricted to physical conduct. It involves any intentional sexual touching that is unwanted and done without a person's consent. In Illinois, a victim can seek recourse through criminal prosecution, a civil lawsuit, or both. Examples of sexual assault include:
Molestation
Groping
Rape
Forcible penetration with an object
Sodomy
Forced touching of another person's genitals, buttocks, or breasts
Types of Sexual Harassment
There are two types of sexual harassment.
Quid pro quo sexual harassment occurs when a supervisor solicits sexual favors from an employee in exchange for a job benefit. This includes the promise of a raise, a promotion, a positive job review, or to avoid a pay cut, demotion, or poor work performance ratings.
A hostile work environment happens the sexually harassing conduct unreasonably interferes with the employee's work performance or creates an intimidating, hostile or offensive working environment. A victim doesn't have to be the person harassed. Anyone affected by a hostile work environment may file a complaint.
Legal Rights of Victims of Sexual Assault in the Workplace
The Illinois Human Rights Act protects employees from harassment as a result of their gender, sexual orientation, or other protected status. The Illinois Department of Human Rights investigates employment discrimination claims brought against private employers, state or local governments, unions, and employment agencies. The kinds of complaints under the department's purview include charges of sexual harassment.
Simple teasing or offhanded comments do not rise to the level of civil litigation in Illinois. Instead, to be actionable workplace sexual harassment, the conduct must:
Be pervasive or severe enough to create a hostile working environment
Result in an adverse employment decision, such as termination or demotion
The Role of Mahoney Law Firm in Sexual Assault Cases
If you believe you've been a victim of workplace sexual assault or harassment, seek the legal advice of an experienced personal injury lawyer to learn your rights. Attorney Ryan Mahoney and our team of experienced litigators have the knowledge and expertise to help you navigate the legal system and get the justice you deserve.
You may be eligible to file a lawsuit against your harasser, employer, or other responsible parties and receive:
Equitable relief, such as promotion
Monetary damages for lost wages and benefits
Compensatory damages for pain and suffering and emotional distress
In addition to compensation from perpetrator of the assault or harassment, you may have a case against any employers, business owners, or government agencies that contributed to the harm you experienced. We can help you understand who is responsible for the harm you experienced and hold them accountable for their actions or inaction.
Preventing and Reporting Sexual Assault in the Workplace
Employers must prevent sexual assault and harassment in the place of business. Illinois requires eligible bidders and current public contract holders to implement policies to address workplace sexual assault and harassment. Businesses must also outline procedures for how victims can report assault or harassment. All plans must include:
A statement that sexual harassment is illegal
The Illinois Human Rights Act's definition of sexual harassment
A description of behaviors that constitute sexual harassment, providing examples
Internal complaint procedures and penalties
Investigative and complaint processes, along with legal recourse for victims as outlined by the Illinois Department of Human Rights (IDHR) and the Illinois Human Rights Commission (IHRC)
Contact information for IDHR and IHRC
A statement regarding a victim's right to protection against retaliation for reporting
Workplace Sexual Assault FAQ
What should I do if I am sexually harassed at work?
Report acts of sexual assault, sexual violence, or sexual harassment to your human resources department if you have one. If you've been assaulted, report it to the police. You can also file complaints with the Illinois Department of Human Rights and the Illinois Human Rights Commission. You should also consider hiring an attorney who can help you explore your options for legal action.
What is considered a sexually hostile work environment?
Any behavior that causes others in the workplace to feel uncomfortable or unable to do their jobs effectively may constitute causing a hostile work environment. Such conduct includes telling lewd jokes, making suggestive comments, displaying sexually themed objects or photos, or making sexist or offensive comments regarding someone's gender. You don't even have to be the target of these actions to file a complaint.
What is sexual misconduct in the workplace?
Under Illinois law, it's illegal for anyone in the workplace to sexually assault, harass, or discriminate against a colleague, subordinate, client, or other members of their place of business based on their sex or gender. If you've experienced sexual misconduct, you should report the behavior immediately and seek the services of an employment law attorney to find out what legal recourse you may have.
The Mahoney Law Firm Will Fight for You
Reporting instances of employment sexual assault or harassment doesn't only protect you. It also ensures that this behavior doesn't go unnoticed so that it can occur again to someone else. It's also a good idea to speak to an employment discrimination attorney who can represent your interests in any sexual harassment proceedings.
Looking for legal guidance regarding sexual assault at the workplace in Illinois? Look no further than Mahoney Law Firm. Our compassionate, knowledgeable, and experienced attorneys will fight to hold those who hamed your and their enablers accountable.
Contact us today to schedule a free consultation and learn more about your rights and options. Don't let sexual assault go unpunished — take action with Mahoney Law Firm.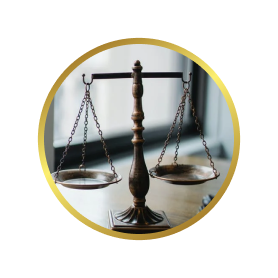 There for you when you need it most.