Edwardsville Sexual Assault Attorney
Sexual assault is a highly traumatic crime. As a survivor of sexual assault or abuse in Edwardsville, you deserve answers, justice and legal accountability. You may be entitled to financial compensation through a civil lawsuit against the perpetrator or an institution that failed to protect you. 
 The Mahoney Law Firm offers high-quality legal representation to sexual assault victims to help them make the most of their legal battles. Contact us today to learn how we can help you during a free case consultation.
Why Choose Us for Your Edwardsville Sexual Assault Case?
We have experience.

Attorney Ryan J. Mahoney

has spent years trying cases on behalf of plaintiffs throughout Illinois, and has recovered millions of dollars in settlements and verdicts.

We get results. Our law firm has a reputation for obtaining significant results in cases involving sexual harassment, assault and abuse. We are determined to hold wrongdoers accountable.

We are compassionate. You will speak directly to your attorney, not a paralegal, throughout your claim. We work on a contingency fee basis, meaning you will only pay if we win your case.
Sexual Assault and Your Rights as a Survivor
The state of Illinois criminalizes sexual abuse and sexual assault. Rape, referred to as "criminal sexual assault" under 720 Illinois Compiled Statutes (ILCS) 5/11-1.20 is defined as sexual penetration and the use or threat of force, a lack of consent, incest, or child sexual abuse. Criminal sexual abuse under 720 ILCS 5/11-1.50 is sexual conduct by use or threat of force or while knowing that the victim is unable to understand the nature of the act or unable to give knowing consent.
If you were sexually assaulted in Edwardsville, Illinois, you have the right to seek justice through both the criminal and civil justice systems. A criminal case against the perpetrator could lead to a conviction for rape or sexual assault with penalties such as jail time. A civil lawsuit can hold one or more parties financially responsible and reimburse you for related losses. You may have grounds to file a lawsuit if you or your child was sexually abused or assaulted at school,church, work, a doctor's office, in sports, or by a friend or family member.
What Are the Effects of Sexual Assault and Abuse?
Sexual assault is a heinous crime that can impact virtually every aspect of a victim's life. A sexual assault survivor may endure physical injuries as well as significant psychological and emotional harm. Many victims need months to years of therapy and counseling to cope with the trauma of their experience. 
Sexual assault frequently leads to post-traumatic stress disorder, depression, anxiety, substance abuse disorders, sexual promiscuity (in adolescents and teens), employment and academic challenges, trouble sleeping, low self-esteem, mood swings, difficulty with intimacy, eating disorders, and self-harming behaviors or suicide.
Financial Compensation Available for Assault Survivors
At the Mahoney Law Firm, we realize that no amount of money is sufficient to make up for being sexually assaulted or abused. However, we hope to help survivors pay for necessary care and move forward with greater peace of mind by obtaining the settlements or jury verdicts they deserve. Our sexual assault lawyers will help you seek maximum financial compensation from your assailant or an institution that failed to protect you. You may be entitled to compensation for your past and future medical bills, lost wages, pain and suffering, and more.
Contact Our Edwardsville Sexual Assault and Abuse Attorneys
Our sexual assault attorneys have been trusted to hold perpetrators accountable and seek justice for clients in Edwardsville and throughout Illinois for many years. We can help you take legal action during this difficult and emotional time. Please call (618) 323-2589 or contact us online today for a free and confidential initial case review.
No family should ever have to experience the anguish ours was put through due to a negligent doctor. Ryan and his law firm were absolutely AMAZING!
Testimonials
Angie B.
They take time to listen and understand how issues relate to you. Ryan Mahoney explains everything and he fights for you!! Robin and all the staff are very helpful and courteous!!
Testimonials
Frank B.
Sexual Assault Related Links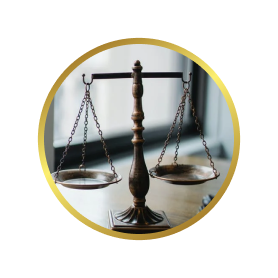 There for you when you need it most.