Chicago Sexual Assault Attorney
You may qualify for financial compensation if you were sexually abused as a child or have recently been the victim of a sexual assault in Chicago. At the Mahoney Law Firm, our sexual assault lawyers are committed to helping victims recover, seek justice and hold wrongdoers accountable. We will listen to your story and explain your legal rights in detail during a free initial case consultation. Contact us today to find out how we can help.
Why Choose Our Chicago Sexual Assault Attorneys?
We use aggressive legal strategies to maximize each client's case results. We are prepared to take sexual assault cases to trial in Chicago, if necessary.

We have a long track record of success. Our lawyers have collected over $100 million in settlements and verdicts on behalf of clients.

Our founder,

Attorney Ryan J. Mahoney

, is an award-winning litigator who has represented clients in sexual assault and harassment cases for over 16 years.

You will not pay us unless we win your case. We accept all Chicago sexual assault civil cases on a contingency fee basis, with $0 charged upfront.
What to Do if You Are Sexually Assaulted in Chicago
If you are the victim of a sexual assault, know that you are not alone. Help is available. If you can, take the following steps to protect yourself and begin the process of seeking justice: 
Ensure your safety first. If you are in immediate danger, get to a safe location and call 911 to report the attack. Seek medical attention right away.

If possible, preserve evidence. Avoid showering or changing your clothes before going to a hospital for a sexual assault forensic exam.

Reach out for support. Tell someone you trust about the attack, such as a friend, family member or mental health counselor. Do not suffer in silence or cope with this alone.
When you are ready, contact a Chicago sexual assault attorney at the Mahoney Law Firm to discuss your legal options. You may be entitled to financial compensation.
Criminal vs. Civil Claims for Sexual Assault in Chicago
Calling law enforcement to report a sexual assault can lead to criminal charges against your attacker. The criminal justice system is in place to punish wrongdoers for breaking the law. The civil justice system, on the other hand, is meant to make the victim whole again. It allows you to pursue a financial recovery by holding one or more parties legally responsible, or liable, for the injuries or harm you have suffered.
As a survivor of sexual assault, you can pursue justice through both legal systems. Involving the Chicago Police Department could lead to the apprehension of a suspect and criminal penalties. Meanwhile, seeking help from a plaintiff's attorney could enable you to file a lawsuit against one or more parties in pursuit of financial damages. A third party may be held liable for failing to protect you, such as an employer for workplace sexual assault or an educational institution for school sexual assault.
Speak to a Sexual Assault Lawyer in Chicago Today | Contact Us
It is important to seek legal advice and counsel from an experienced sexual assault attorney in Chicago if you or someone you love is a victim of this crime. At the Mahoney Law Firm, we use personalized legal tactics to meet the unique needs of each survivor who comes to us for help. Schedule a free case consultation to learn more. We will listen to your story and answer your questions at no cost or obligation. Contact us at (618) 323-2589.
No family should ever have to experience the anguish ours was put through due to a negligent doctor. Ryan and his law firm were absolutely AMAZING!
Testimonials
Angie B.
They take time to listen and understand how issues relate to you. Ryan Mahoney explains everything and he fights for you!! Robin and all the staff are very helpful and courteous!!
Testimonials
Frank B.
Sexual Assault Related Links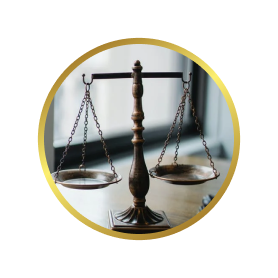 There for you when you need it most.