Granite City Sexual Assault Lawyer
If you have suffered through the life-changing crime of sexual assault or abuse, help is available at the Mahoney Law Firm. Our Granite City sexual assault lawyers stand up for the rights of sexual assault survivors throughout Illinois. You may be entitled to financial compensation through a civil lawsuit against your attacker as well as an institution that failed to protect you. Learn more about your legal rights during a free and confidential case review.
How the Mahoney Law Firm Helps Sexual Assault Survivors in Granite City
We are a team of reputable and dedicated sexual assault attorneys in Granite City. Our law firm's founder, Attorney Ryan J. Mahoney, has been representing sexual assault and abuse survivors in Illinois and Missouri for more than 16 years. He is recognized by many of his peers as a specialist in claims involving sexual harassment and discrimination. 
Ryan and his team have recovered over $100 million in verdicts and settlements for clients using proven legal strategies and aggressive negotiations. Most importantly, our law firm has changed the lives of its clients for the better by offering crucial legal support and counsel during what is often an extremely difficult and emotional time.
Criminal vs. Civil Sexual Assault Cases in Illinois
Unlike a criminal case, which seeks to punish a perpetrator for breaking the law, a civil lawsuit's main purpose is to make a plaintiff whole again. The civil justice system allows for the recovery of financial damages by a filing party from the liable party. If the plaintiff's attorney can prove that the defendant is more likely than not to be responsible for the injury or harm being claimed, the plaintiff can receive a financial payout for related losses. The damages available may include medical bills, lost wages, and pain and suffering.
Who Can Be Held Responsible for Sexual Assault in Granite City?
A victim of sexual assault in Granite City may be able to hold more than just an individual perpetrator legally responsible. In many cases, third parties such as institutions can also be held liable. In a school sexual assault claim, for example, the private institution or public school district could be held responsible for the victimization of a student. 
An institution could be liable for its acts of negligence that contributed to the attack, such as ignoring sexual misconduct complaints or failing to properly background-check its staff members. Discuss your legal options with an attorney at the Mahoney Law Firm to find out who you may be able to hold accountable for sexual assault in Granite City.
What to Do After Being Sexually Assaulted
If you have been sexually assaulted, there are steps you should take to protect yourself physically, emotionally and financially. Here's what to do: 
Report the attack.

Call 911 to report an incident of sexual assault. If you were assaulted at an institution, such as at work or church, notify institution leaders, as well.

Get medical care. Go to a hospital in Granite City for a sexual assault forensic exam. Typically, you must do this within five days to be able to collect DNA evidence from the perpetrator. 
Contact an attorney.

Once you have received mental health care and emotional support, consult with a civil sexual assault lawyer who will help you protect your rights.
An attorney will not only advise you on potential legal actions that you can take to obtain justice but also connect you to important resources and support groups for sexual assault survivors in Granite City.
You are not alone as a sexual assault victim. The attorneys at the Mahoney Law Firm can help you with compassionate and committed legal representation every step of the way. Tell your story and learn your recovery options during a free case review. Contact our Granite City sexual assault lawyers at (618) 323-2589 today.
No family should ever have to experience the anguish ours was put through due to a negligent doctor. Ryan and his law firm were absolutely AMAZING!
Testimonials
Angie B.
They take time to listen and understand how issues relate to you. Ryan Mahoney explains everything and he fights for you!! Robin and all the staff are very helpful and courteous!!
Testimonials
Frank B.
Sexual Assault Related Links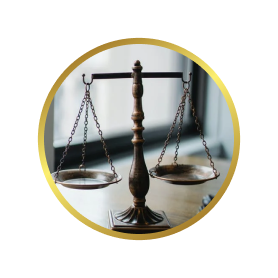 There for you when you need it most.