Troy Sexual Assault Attorney
If you are a victim of sexual assault or abuse in Troy, Illinois, you may be entitled to financial compensation. Filing a civil lawsuit against a perpetrator could help you move forward with the financial recovery that you need to pay for medical care, counseling and other related losses. Discuss a potential sexual assault lawsuit with an attorney at the Mahoney Law Firm today. Request a free case consultation at (618) 323-2589.
Types of Sexual Assault Cases We Accept
Our founding attorney, Ryan J. Mahoney, has spent more than 16 years representing clients in personal injury lawsuits, including many sexual assault, abuse and harassment claims. In that time, he and his legal team have recovered over $100 million in settlements and verdicts for clients. 
The Mahoney Law Firm accepts many types of sexual assault cases in Troy, including:
Camp sexual assault

Child sexual abuse

Elder and nursing home sexual abuse

Foster care sexual abuse

Sexual assault in a spa

Sexual assault in the military

Sexual assault of the mentally disabled
Our law firm has a reputation for providing exceptional customer service and securing outstanding case results for clients. We will always put you first and work hard to protect your rights, privacy and goals throughout the legal process.
Why You Should Hire a Troy Sexual Assault Attorney
Working with an experienced sexual assault plaintiff's attorney can make the legal process easier for you and your family during this difficult time. Your attorney can handle legal matters such as case investigation, evidence collection and the hiring of expert witnesses while you focus on healing. You can trust your lawyer to advocate for your best interests and protect your rights throughout a case. An attorney can help you hold a wrongdoer accountable and build a better future for yourself and others.
Compensation Available for Sexual Assault Victims in Troy
Bringing a civil claim against an attacker or an institution that failed to protect you from sexual assault, such as a school or your employer, could result in financial compensation being paid for your economic and noneconomic losses. These may include hospital bills, treatments, therapies, lost wages, and pain and suffering. However, you may have to file within a statute of limitations to have a valid claim.
What Is the Statute of Limitations for Civil Sexual Assault in Illinois?
In Illinois, state law gives child sexual abuse survivors 20 years from their 18th birthdays to file related civil lawsuits. If the child is legally disabled, however, he or she will have 20 years from the removal of the disability to file. In addition, if the victim did not discover child sexual abuse until a later date, he or she has 20 years from the date of discovery.
There is no statute of limitations on civil sexual assault claims if the abuser named in the lawsuit is convicted of Class 1 criminal sexual assault (rape) or Class X felony criminal sexual assault. In many cases, the courts will pause, or toll, the civil statute of limitations on a claim until a criminal case against the defendant has been completed.
Speak to a Troy Sexual Assault Lawyer Today
Do not wait to seek justice and fair financial compensation for a case involving sexual assault or abuse in Troy, Illinois. Contact the attorneys at the Mahoney Law Firm right away for a free and confidential case evaluation. We are here to help you and your family during this difficult time. Call (618) 323-2589 today.
No family should ever have to experience the anguish ours was put through due to a negligent doctor. Ryan and his law firm were absolutely AMAZING!
Testimonials
Angie B.
They take time to listen and understand how issues relate to you. Ryan Mahoney explains everything and he fights for you!! Robin and all the staff are very helpful and courteous!!
Testimonials
Frank B.
Sexual Assault Related Links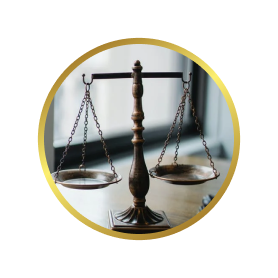 There for you when you need it most.