Decatur Sexual Assault Lawyer
Sexual assault is a crime that can have far-reaching implications on a victim's life. Sexual assault and abuse survivors may suffer physical injuries, significant psychological trauma, and academic and career ramifications.
If you or a loved one has been sexually assaulted in Decatur, Illinois or anywhere in the Metro East region, the attorneys at the Mahoney Law Firm can help. Contact us to find out if you are eligible for financial compensation through a civil lawsuit.
How a Sexual Assault Attorney in Decatur Can Help You
When you contact a sexual assault attorney in Decatur, you will first receive a confidential initial consultation that is free of charge. This will give you the opportunity to share your story, ask legal questions and receive honest advice from an experienced attorney. Then, if the lawyer takes your case, the law firm will conduct a comprehensive investigation into the assault to gather evidence. You can trust your lawyer to build the strongest possible case on your behalf.
Our lead attorney, Ryan J. Mahoney, is a skilled negotiator and litigator. He is prepared to aggressively advocate for your rights during insurance settlement negotiations or a sexual assault trial in Decatur. During your case, our law firm will connect you to crucial resources and support networks for sexual assault survivors. We will make sure you have everything you need during this challenging time to recover and move forward.
Financial Compensation Available
A civil lawsuit brought for sexual assault aims to make a victim whole again by providing financial compensation (damages) for related losses. The damages available may include: 
Past and future medical bills

Lost wages

Emotional distress

Loss of enjoyment of life

Punitive damages
The specific amount of compensation awarded can vary widely from case to case depending on numerous factors, including the severity of the assault.
Who Can Be Held Liable for Sexual Assault?
Unlike a criminal sexual assault case that seeks justice against a perpetrator for violating a law, a civil lawsuit holds one or more parties financially accountable for the losses incurred by the victim. Liability, or legal responsibility, for a sexual assault could be assigned to numerous parties beyond the individual attacker, such as:  
A business or organization

A property owner or manager

A social host

A security company

A health care provider

The government (or owner of public spaces)

Transportation providers

 
If any institution or entity was responsible for preventing criminal attacks on the premises but negligently failed to do so, it could be held liable for a victim's injuries in a sexual assault case. An investigation of the circumstances surrounding the crime may be necessary to identify the liable party or parties in your sexual assault situation.
Statute of Limitations on Sexual Assault Claims in Illinois
Victims of child sexual abuse have 20 years from the date that they turn 18 to file related civil lawsuits under Illinois' statute of limitations. However, if the defendant is convicted of Class X felony criminal sexual assault or Class 1 criminal sexual assault, there is no statute of limitations to file a civil claim.
Contact Us Today for a Free Sexual Assault Case Review in Decatur
You do not have to suffer in silence as a victim of sexual assault or abuse in Decatur, Illinois. Hold the wrongdoer accountable by discussing a potential claim with a Decatur sexual assault lawyer at the Mahoney Law Firm. Ryan Mahoney has dedicated his legal career to advocating for clients who have suffered life-changing traumas. Find out how we can help you during a free, confidential case consultation. Call (618) 323-2589 or contact us online today.
No family should ever have to experience the anguish ours was put through due to a negligent doctor. Ryan and his law firm were absolutely AMAZING!
Testimonials
Angie B.
They take time to listen and understand how issues relate to you. Ryan Mahoney explains everything and he fights for you!! Robin and all the staff are very helpful and courteous!!
Testimonials
Frank B.
Sexual Assault Related Links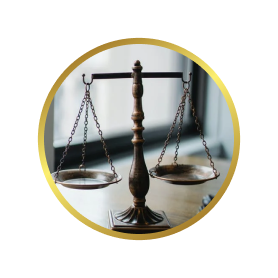 There for you when you need it most.