Sexual Assault in the Army
Sexual assault is a growing problem in the military and has particularly increased in the Army. If you or a loved one has experienced a sexual assault in Army, turn to the Mahoney Law Firm for skilled legal representation and advocacy. We can explain your rights and walk you through the legal process of filing charges in military or civilian court. Call today for a free consultation.
Add a header to begin generating the table of contents
Sexual assault remains a serious problem within the U.S. Armed Forces. There was an overall 13 percent increase in sexual assault reports within the military for the 2021 fiscal year. The numbers are particularly troubling for the Army, which saw a whopping 25 percent increase in reports that year. 
If you or a loved one has experienced sexual assault in the Army, you may have questions about your legal options regarding the military and civilian justice systems. Seeking counsel from a qualified, reputable, and compassionate law firm is important. A skilled and dedicated lawyer can explain your rights, assist with moving forward on reporting the assault, and help you through the legal process in civilian court.
Legal Process for Survivors of Sexual Assault in the Army
Article 120 of the Uniform Code of Military Justice addresses rape and sexual assault in the Armed Forces. Under laws enacted by Congress, the accused service member may be subject to court martial through the military legal system. Despite very clear military procedures for dealing with Army sexual assault, survivors don't always receive information regarding their rights.
If you were sexually assaulted in the Army, you may also pursue a civil personal injury lawsuit in the civilian justice system. This procedure is separate from the Uniform Code of Military Justice, so it's particularly important to seek legal representation from a civilian attorney familiar with sexual assault personal injury claims.
The law regarding military sexual assault cases recently underwent a significant change. Previously, service members who were sexually assaulted could not sue the military for damages. However, a recent ruling by the 9th U.S. Circuit Court of Appeals opened the door to lawsuits against the military over sexual assault incidents. Given the complicated legal issues involved and the recent change of precedent, it's extremely important to seek the counsel of a qualified and experienced lawyer.
What Are Your Rights if You've Experienced a Sexual Assault in the Army?
Active duty service members experiencing sexual assault by another active duty service member have the right to do the following:
Choose to report the crime to either military or civilian authorities
File a restricted or unrestricted report
Receive emergency medical, mental health, and victim's advocacy services, including a forensic exam by a Sexual Assault Nurse Examiner
Receive a safety assessment conducted by a victim's advocate
Have reasonable protection from threat, harm, or intimidation from the offender
Request a military or civilian protective order
Receive protection from retaliation for filing a report, including ostracism, mistreatment, or reprisal by the chain of command
Request an expedited temporary or permanent transfer if an Unrestricted report is filed
Seek legal representation, including independent civilian counsel
Receive information regarding the military criminal justice process, the victim's role, and how and where they can access information about their case
The Department of Defense offers a special hotline for service members and others in the defense community to report sexual assault. The DoD Safe Helpline is a secure, confidential, and anonymous crisis support service for those affected by sexual assault. 
Reports of sexual assault are investigated and prosecuted by military or civilian law enforcement agencies. Much depends on how you choose to report: restricted or unrestricted.
What Is the Difference Between Restricted and Unrestricted Sexual Assault Reports?
You may file a restricted report about the sexual assault. A restricted report doesn't prompt a military investigation or command involvement. However, you can access medical treatment and services from a Sexual Assault Response Coordinator and a Sexual Assault Prevention and Response Victim's Advocate. 
Filing a restricted report leaves the possibility open for you to convert the report to an unrestricted one if you change your mind.
Only these professionals can accept a restricted report:
Sexual Assault Response Coordinator
Sexual Assault Prevention and Response (SAPR) Victim Advocate (VA)
Health care providers and health care and support personnel
An unrestricted report means filing an official notice to law enforcement and your command, and an investigation into the assault will begin. The report is sent to your commander, who must refer the case to the Army's Criminal Investigation Division. They will investigate and potentially pursue court-martial charges against the offender. 
You can receive support from a Sexual Assault Response Coordinator and a Sexual Assault Prevention and Response Victim's Advocate. You will also have access to medical and mental health services. Your medical records will remain confidential regardless if your report is restricted or unrestricted. 
You can file an unrestricted sexual assault report to any of the following:
Sexual Assault Response Coordinator
Sexual Assault Prevention and Response Victim's Advocate Civilian law enforcement
Department of Defense law enforcement
Your command
What Is the Role of a Sexual Assault Response Coordinator and a Sexual Assault Prevention and Response Victim's Advocate?
You have the right to meet with a Sexual Assault Response Coordinator or Sexual Assault Prevention and Response Victim's Advocate to address your safety needs. They are the point of contact for coordinating your care. They can also explain the reporting options and available services while assisting you in navigating the military criminal justice system. You may also request that they be present with you during interviews by civilian law enforcement or a military prosecutor.
Mahoney Law Firm's Approach to Sexual Assault Cases in the Army
Many men and women come forward each year with reports of rape, sexual assault, and harassment in the Army. Remember that statistics don't include the number of survivors that never speak up for different reasons, including the fear of being retraumatized during legal proceedings. 
The Mahoney Law Firm has a reputation for fiercely advocating for sexual assault victims. Award-winning attorney Ryan Mahoney has helped clients hold assailants and their enablers accountable and recover life-altering compensation.
We recognize this is a difficult time for you and will do everything possible to reduce your distress. We take a client-centered, trauma-informed approach to help you through the legal process step by step. Our compassion and sensitivity to your case are equal to our dedication and skill in conducting our own investigation, acquiring evidence, proceeding with witness interviews, and trying your case in court.
Understanding Sexual Assault in the Army
The term "military sexual trauma" refers to unwanted sexual acts committed against you during your service. The acts were against your will, or you could not say "no." It encompasses both sexual assault and sexual harassment. Physical abuse, hazing, and humiliation may constitute sexual assault if the conduct involves sexual force, threats, intimidation, or an abuse of authority.
According to the Department of Defense's 2021 fiscal report, the Army estimated 8.4 percent of women and 1.5 percent of men endured a sexual assault.  
A study from the American Journal of Public Health reports that women who experience military sexual assault are at an increased risk for poor mental health outcomes. The study also notes that these women are seven times more likely than other service members to experience Post Traumatic Stress Disorder and are three times more likely to attempt suicide. 
Military sexual assault affects men as well. Because there are roughly six times more men than women in the military, there are more sexual assaults against me overall. Meanwhile, men are much less likely to report assaults because of the stigma.  
No matter who the victim is, an assault victim's military career is also often in jeopardy following an attack, with sexual assault victims experiencing higher rates of demotions and attrition.
Why Does Sexual Assault Occur in the Army?
There are a few theories about why there are high rates of sexual assault in the military, including:
A hierarchy of power in which subordinate members are not permitted to question their superiors
Gender stereotypes that promote a system that values self-sufficiency, risk-taking, dominance, and aggression
A culture of homophobia
The need for soldiers to suppress feelings of empathy to survive combat situations, which can spill over into other areas of life
Fear of retaliation for reporting sexual abuse or harassment
How Has the Army Addressed Increasing Reports of Sexual Assault?
The U.S. Army has implemented the Sexual Harassment/Assault Response and Prevention program, also known as SHARP, to respond to Army sexual harassment, sexual assault, and retaliatory behavior. 
This program intends to prevent sexual assaults before they occur by promoting respect for all members of the Army, changing preexisting attitudes about reporting, protecting those who have experienced sexual assaults, and increasing resources to help combat the widespread problem.
How The Mahoney Law Firm Can Help
Experiencing a sexual assault can leave anyone with many questions and concerns. You have rights and legal options to explore and don't have to navigate these processes alone.  
If you or someone you know has experienced sexual assault or harassment in the military, we can help. Licensed in Illinois and Missouri, Attorney Ryan Mahoney is committed to helping survivors of Army sexual assault achieve justice during their healing. With over 16 years of experience, Ryan Mahoney will fight for your rights and work toward prevailing justice. Call today to schedule a free consultation and start taking back what was taken from you.
No family should ever have to experience the anguish ours was put through due to a negligent doctor. Ryan and his law firm were absolutely AMAZING!
Testimonials
Angie B.
They take time to listen and understand how issues relate to you. Ryan Mahoney explains everything and he fights for you!! Robin and all the staff are very helpful and courteous!!
Testimonials
Frank B.
Sexual Assault Related Links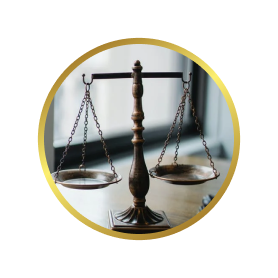 There for you when you need it most.