Sexual Assault in the Military
There is growing awareness about the widespread problem of sexual assault in the military. At the Mahoney Law Firm, we serve as a voice and advocate for survivors of military sexual trauma. Our award-winning lawyers represent active and inactive service members and veterans. We help them pursue sexual assault claims, seeking accountability and justice for the terrible crime they endured.
Add a header to begin generating the table of contents
Sexual assault in the military is a significant problem. Both women and men have experienced sexual assault in military academies and on active duty. According to a recent report by the Department of Defense, more than 20 percent of women and 4 percent of men in military academies experience unwanted sexual contact.
If you experienced military sexual trauma, you deserve justice. Survivors are increasingly coming forward to hold the perpetrators and the military accountable. A civil claim is a powerful avenue to secure accountability. However, these cases can be challenging, so working with an attorney with extensive experience handling them is critical.
The Mahoney Law Firm can help you navigate your legal options. Award-winning attorney Ryan Mahoney brings more than 16 years of experience to these cases. Our firm represents active and inactive military service members and veterans in Illinois and Missouri who have experienced military sexual assault. When you work with the Mahoney Law Firm, you can expect a skilled, dedicated, and compassionate legal advocate who will strive to protect you and pursue accountability.
Legal Options for Survivors of Military Sexual Assault
There are multiple avenues for addressing sexual assault in the military, including criminal and civil proceedings. The Uniform Code of Military Justice is one way survivors can seek prosecution of the accused person. However, that direction is often fraught with difficulties. Civil claims are another option, though they also pose challenges.
Challenges Involved in Pursuing Military Sexual Assault Cases
Moving forward with criminal charges through the Uniform Code of Military Justice means federal laws outlining criminal proceedings govern your case. These cases are tough because they require stricter standards to satisfy the burden of proof.
The stakes are much higher in criminal versus civil cases. The perpetrator faces not only potential jail time but also the loss of their military benefits and status. Their defense lawyer will almost certainly take an aggressive approach to fight the charges.
While survivors of sexual assault in the military are entitled to legal representation in the court-martial proceedings, they don't get to choose their lawyer. The military employs their court-appointed attorneys, called Special Victims Counsel. They do not advise or represent survivors in civilian proceedings.
Why It's Important To Seek Civilian Legal Counsel
If you were sexually assaulted in the military, you have the right to pursue a personal injury lawsuit in the civilian justice system. This procedure is separate from the Uniform Code of Military Justice, so seeking legal representation from a civilian attorney familiar with sexual assault personal injury claims is particularly important.
For these personal injury cases, you can choose your own attorney—not one employed and appointed by the military. A skilled lawyer can leverage the legal system to hold both the perpetrator and the armed forces accountable.
Because the perpetrator's freedom isn't at stake in civil proceedings, your lawyer has more options for presenting strong evidence without running into roadblocks, lowering the burden of proof.
The law regarding military sexual assault cases is currently undergoing a seismic shift. Previously, service members who were sexually assaulted could not sue the military for damages. A recent ruling by the federal Ninth Circuit Court of Appeals has opened the door to lawsuits against the military for cases involving sexual assault.
Given the complicated history of these cases and the legal gray areas they involve, it's all the more important to work with a qualified lawyer.
What if Your Assailant Never Faced Criminal Charges or a Court-martial?
Many sexual assault cases go unreported, particularly in the military. Victims often fear retaliation, loss of status, and other repercussions should they speak out. They often don't consider taking legal action until they leave the military.
But you may still have a legal claim regardless if there were criminal or court-martial proceedings. The military justice system and civil courts are two separate legal systems, so there is no requirement that you must follow through with criminal charges before filing a personal injury claim.
What if Your Assailant Was Found Not Guilty?
Even if your assailant went through a criminal trial and was found not guilty in a civilian criminal court or military tribunal, you may still have a personal injury claim for military sexual assault.
Criminal sex assault cases, including cases in the military justice system, involve a much higher burden of proof than civil personal injury cases. To secure a criminal conviction, the prosecuting attorney must prove the case beyond a reasonable doubt. In civil lawsuits, however, you only need to prove your case by a preponderance of the evidence. This standard requires showing that it is more likely than not that the sexual assault occurred.
The Role of the Mahoney Law Firm in Representing Survivors of Military Sexual Assault
At the Mahoney Law Firm, we have extensive experience representing survivors who endured sexual assault in many contexts, including military settings. Personal injury attorney Ryan Mahoney has built his career on a fierce commitment to securing justice.
When you entrust us with your case, you can expect us to take swift and concrete action to put you in a strong legal position. We will take careful and thorough steps to gather all the necessary evidence. We handle these cases with the utmost sensitivity to your privacy and confidentiality.
Lawyer Ryan Mahoney is a capable negotiator. He can leverage a solid foundation of evidence to increase your chances of a favorable out-of-court settlement. As a seasoned trial lawyer, he can also fight for you in court if necessary.
Understanding Sexual Assault in the Military
Sexual assault and harassment have been issues in the military for decades. With the rise of the #MeToo movement, survivors have felt more empowered to speak up and come forward.
In the Department of Defense's most recent Annual Report on Sexual Assault in the Military, one in 10 female service members in the U.S. Navy reported having experienced unwanted sexual contact. Those rates were even worse for women in the Marine Corps.
Men also experience sexual assault in the military, often as part of hazing rituals or bullying. Additionally, LGBTQ+ service members are especially at-risk for military sexual trauma, sexual harassment, and bullying, according to a report on Sexual Assault of Sexual Minorities in the U.S. Military. This unfortunate reality likely stems partly from the military's lengthy history of exclusion toward LGBTQ+ members.
Military sexual assault statistics likely don't capture the full extent of the problem because many incidents go unreported. Staying silent is an entirely understandable response to trauma. Survivors may feel ashamed and vulnerable. Perhaps they don't want to invite potential repercussions or further mistreatment by reporting what happened, nor do they want to be retraumatized by legal proceedings.
Often, when survivors are discharged or no longer on active duty, they feel more empowered to consider seeking justice because they are no longer entrenched in the military framework that failed them.
Get the Legal Guidance You Need To Carefully Weigh Your Options
If you are a survivor of military sexual assault or know someone who is, it's important to seek legal representation from an experienced attorney who understands the unique challenges of pursuing justice in these cases. You deserve to know your legal options for holding the accused person accountable for their actions. Contact the Mahoney Law Firm today to schedule a confidential consultation with a skilled attorney who can help you understand your legal options and fight for the justice you deserve.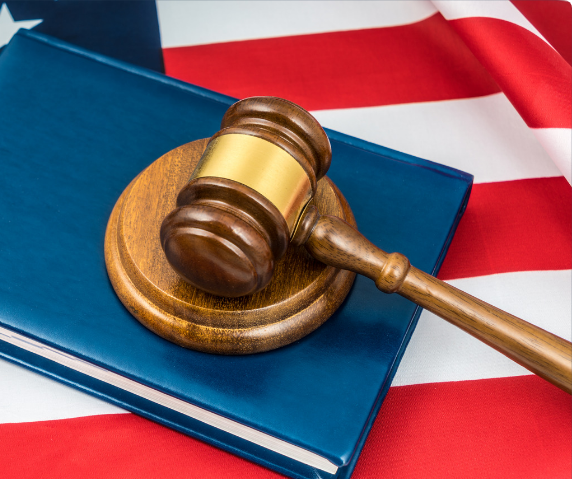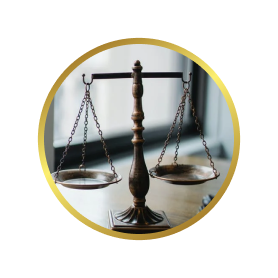 There for you when you need it most.